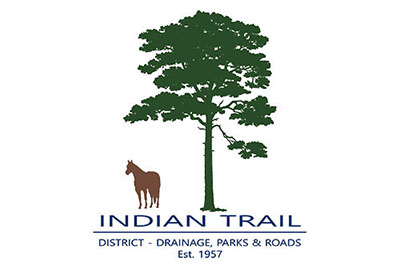 A five-year schedule for improvements to Santa Rosa Groves/Unit 20 was shared with the Indian Trail Improvement District Board of Supervisors on Wednesday, Nov. 16.
Even before serious work begins, the activation of the Santa Rosa Groves neighborhood — an area long prone to flooding — is seeing dividends in the wake of Hurricane Ian.
ITID Executive Director Burgess Hanson said that the area did better than it would have prior to becoming part of ITID in 2021.
"We got a pump out there, and we were able to shore up some stuff," he said.
ITID Supervisor-Elect Elizabeth Accomando, who will be sworn in at the Dec. 7 meeting, agreed.
"We definitely did do better," said the longtime Santa Rosa resident and prime supporter of Unit 20's activation into the district. "Most important, we had someone to call. We had been all on our own out here."
The area, north of White Fences, has a long history of flooding problems. Its roads and swales have deteriorated, and the canals are overgrown. "We have a lot of old, messed up infrastructure," Accomando said.
That's about to change after a 10-year, $3 million loan was secured in September to install pumps; clear canals; build up or mill roads, particularly Carol Street; install signage; and perhaps add some type of traffic calming. The improvements will allow curbside garbage pickup, mail and package delivery, and help prevent flooding during heavy rain events.
During the Nov. 16 meeting, ITID Vice President Betty Argue expressed concern that the hardening of the bank at the Santa Rosa pump station was not scheduled to begin until August, well into the next hurricane season, and will not be completed until October. "Is that not priority No. 1 anymore?" she asked.
"The pump station is a priority… [but] we have pumping capacity there now," said ITID Chief Construction Officer Rob Robinson, adding that it is important to clear canals so the water will flow if pumping is necessary.
ITID Engineer Jay Foy agreed that improvements to the pump station should be a high priority. "Without those pumps, Santa Rosa Groves is in trouble," he said. "We need to have a pump with a perimeter berm around it, or Santa Rosa Groves doesn't work."
The first phase of the project will begin in January with mowing, cutbacks and clearing of canal banks, followed by surveys of the canals, according to the schedule Robinson provided to the supervisors. Excavation of the canals is scheduled to start in early spring.
Roadway stabilization is scheduled to start in late fall with Marie Court. The stabilization of Carol Street, the area's main road, will begin in the late fall of 2024. The first phase of milling the roads would begin in December 2026, with Carol Street scheduled to be completed in the winter of 2028, with most of the work done in-house by ITID crews in order to save money.
"It's give and take," Accomando said. "If more of the work were contracted out, it could go faster… but it also would cost a lot more money."
By keeping the amount borrowed by the area's residents through ITID relatively small with a 10-year payback, "the milled roads will last well beyond the repayment of the loan," she said. "The residents are willing to wait."
The 4.53 percent loan has a total payback of $3,881,000. The average per acre annual assessment will be some $827.
Created in the 1970s, Santa Rosa Groves is made up of 99 lots ranging from five acres to 20 acres. A property owner with five acres will pay approximately $4,138 in annual unit-specific assessments for the project.
In other drainage-related news:
• The supervisors learned from Foy that overall, ITID is "so much better off now" than during heavy rain events over the last 30 years. He said that ITID crews responded to 239 calls related to Hurricane Ian between Sept. 28 and Oct. 10. Most of the problems arose from clogged culverts and homeowners who had filled in the swale to create illegal driveways.
District phones continued to be answered during Ian. "We were back to normal operations while the county and many cities were not," said Hanson, adding that the Parks & Recreation Department also pitched in to help.
• The supervisors also learned from Foy that the drainage issues in the Grapeview area are due to a "grossly undersized pipe" that runs under county-owned Northlake Blvd. Palm Beach County has plans to replace the smaller pipe with a larger one when that section of Northlake is redone, Foy said.
"We could be looking at another five or six years," said Argue, who visited the area north of Northlake after Ian passed through. "If we'd gotten much more rain, we'd have had a problem… People blame [Indian Trail] for this, but it is not our responsibility."
Argue encouraged staff to push the issue forward with the county through whatever means possible.
"It's a problem that needs to be fixed," she said. "It needs to be expedited."