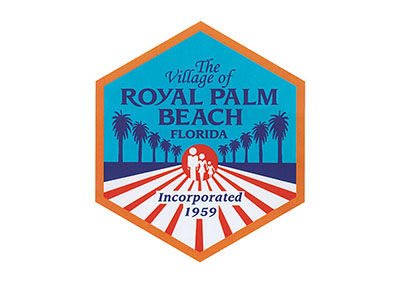 The Royal Palm Beach Education Advisory Board celebrated its final meeting of the year by enjoying a presentation and choral performance by Western Academy Charter School at the Monday, Dec. 12 meeting.
Western Academy music teacher Kelley Hubbard brought 15 of her fourth-grade students, and one former student now in 10th grade, to sing three songs for the council. The first was a traditional version of "Winter Wonderland," followed by the students donning antlers and breaking into the "Reindeer Rap." The final piece was a medley of both "Jingle Bells" and "Jingle Bell" Rock.
Western Academy Principal Tsiri Miller stepped up to share both some history of the school and an update on the future.
"We've been a charter school in Royal Palm Beach since 2003 — this is our 20th year. We are a not-for-profit charter school, not owned or managed by any company. We are independent, and we have our own board of directors who are very engaged. We've been A-rated since 2006," Miller said. "Our enrollment is at 575 students. We have a Project CHILD program in elementary and a STEAM program in middle school."
Western Academy is a free public charter school that follows state-adopted curricula and state standards. There is no tuition, but families must complete a lottery application to initially enroll their children in the school. The school is not only the top-ranked school in Royal Palm Beach, but the No. 1 K-8 school in all of Palm Beach County.
Miller shared a list of recognitions for the school, including being a Florida School of Excellence since 2017. This is only achieved by attaining a top 20 percent ranking in state testing. It is a High-Performing Charter School since 2011 and a 5-Star Award recipient since 2010. In addition, Western Academy has maintained a Green School of Excellence title since 2016 and has been a Project CHILD national demo site since 2011.
"We just moved to a new facility in July. It is about 61,000 square feet with room to expand," Miller said.
The new campus is located at the northwest corner of Southern and Crestwood boulevards.
"The goal by the 2025-26 school year is to reach 785 students, and we are doing that slowly so we can make sure and do things right," Miller said.
To celebrate the new campus, Western Academy is planning a special ribbon-cutting ceremony on Saturday, Jan. 21 at 10 a.m.
When looking at testing scores on both the county and state level, Western Academy is the only school in the county where all third graders scored over a level one, meaning none of the students were retained in the grade. In both ELA and math, the students exceeded both the district and state averages. Western Academy scored higher than the district and state in every subject and every grade level for end-of-course exams in science and civics.
Students with disabilities also scored higher on exams, which has special meaning for Miller.
"I'm very passionate about ESE," she said, describing her transfer from teaching in the classroom to becoming an ESE coordinator. "That is when my leadership journey started. I am passionate about equitable education, and we are almost 35 points higher [than the district and state]."
Despite being in the top 1 percent of all Florida charter schools, the top 1.5 percent of all middle schools and top 10 percent of all elementary schools in the state, Miller said that the results for individual students is more important.
"100 percent of our fifth graders go on to graduate high school. 100 percent of our eighth graders go on to graduate high school. It's very powerful. That's what we want for our kids," she said. "All this data, these are great scores, and we are really proud, but it's not all that we are, and not the end-all of education. So much dedication goes in to get to these scores."
The elementary portion of the school is part of the national Project CHILD program, which stands for "Changing How Instruction for Learning is Delivered." There are three teachers in a cluster who work with the same subject and same students during three different grade levels.
"Teachers are teaching only their content level. It's powerful that the students loop for three years with those teachers. There is no down time in getting to know the students. That part is very effective," Miller said.
The middle school programs offer both a traditional student track and an accelerated STEAM academy. The middle school teachers blend traditional learning models with project-based learning and run some of the electives based on their own passions and interests.
Also at the meeting, Central Region Superintendent Valerie Zuloaga-Haines provided highlights from other village schools. She thanked the community for supporting the district's recent referendum. She also shared some results of the annual Superintendent's Season Greeting Card Contest. "Crestwood Middle School's very own Zariah Lee won first place in the middle school division," Zuloaga-Haines said. "I must brag a little. The central region had a full sweep. Elementary, middle and high school — first, second and third place — all from the central region."
The board members reminded the public that the scholarship applications for high school seniors living in Royal Palm Beach opens on the village web site Friday, Dec. 16.
The next scheduled meeting of the Education Advisory Board will take place on Monday, Feb. 14.