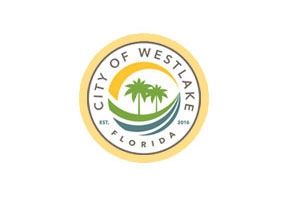 In the wake of the Tuesday, Dec. 6 meeting of the Westlake City Council, council members and staff are wrestling with the difficult issue of establishing and regulating "sexually oriented businesses" without running afoul of constitutional protections.
The city's Planning & Zoning Department presented the first reading an ordinance that would provide definitions of sexually oriented businesses — such as adult bookstores and strip clubs — licensing and regulation for such businesses and employees, and setting distance requirements between entertainers and patrons.
It also would restrict such businesses to property zoned mixed use, and at least 1,000 feet from an another such business, existing schools, public parks, churches, residences or areas zoned residential.
"We want to regulate these businesses so that we maintain the vision for the city, which is family oriented," City Manager Kenneth Cassel said.
It was noted that the federal courts have ruled that municipalities cannot apply an outright ban on such businesses, but City Attorney Donald Doody said such businesses can be regulated as to location, hours of operation and sales of alcohol.
"We want to be able to regulate them. Make sure we don't have a proliferation of such businesses," he said.
Doody added, however, that the regulations have to be "consistent with other businesses in the city."
"I understand that these are constitutionally protected businesses and have the freedom to operate. No one, including myself, would ever want to step on that," Mayor JohnPaul O'Connor said. "But whatever discretion we have within the constitution and is legally allowed, we should exercise."
O'Connor also wondered aloud whether the distance — a little more than the length of three football fields — was adequate.
However, Doody said that for Westlake to avoid legal entanglements, it is important that the council act in a way that is consistent with how other businesses have been handled.
"You can't pick an arbitrary distance, say two miles or three miles," he said. "This is the regulation of a lawful business."
More important than location, said Doody, is part of the ordinance making it a violation "for any person to sell, use, or consume two alcoholic beverages on the premises of a sexually oriented business."
That will dissuade businesses of this nature.
"We can regulate [alcohol sales], and we can prohibit it," Doody pointed out. "The economic burden of not selling alcohol changes the business model… That has been very effective. It's recognized by the courts. If you do that… I think you are a step ahead of other municipalities in addressing this issue."
While agreeing that they were generally satisfied with the proposed ordinance, the council members voted 5-0 to table it until February, when city staff will present requested research into how nearby municipalities, such as Wellington and Royal Palm Beach, handle such businesses. The ordinance will then be presented again for first reading. Two readings of any proposed ordinance are required prior to a final council vote.
In other business:
• The council approved a development fee schedule for the community. Since its inception in 2016, the city has been using Palm Beach County's fee structure. The change will affect developers, landscapers and homeowners wishing to make changes to their existing property, and groups or businesses seeking to host special events.
Generally, the fees will be lower than those set by the county and are "in the ballpark with other cities our size," said a representative from the city's Planning & Zoning Department.
Staff is also studying the city's building department fee structure with an eye to creating one specifically for Westlake, Cassel said. The new development fee schedule can be found at www.westlakegov.com/resolutions.
• The council heard about plans for Westlake to partner with the Seminole Improvement District to create a park south of Seminole Ridge High School and west of Seminole Pratt Whitney Road. The park will feature a long, linear lake that will serve as a noise and security buffer against the busy road.
The park will be designed and built in stages, Cassel said, with completion "several years out."
• The council appointed Westlake resident Ashley Merola to the alternate slot on the Education & Youth Advisory Board left vacant by the retirement of Earle Wright. Merola is a teacher at Inlet Grove High School.
• The council approved the second reading of a change to the signage code allowing for separate names on signs where two developments share a common entrance.