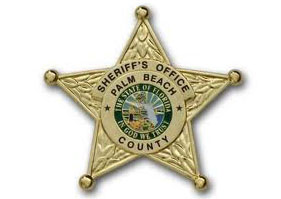 Crime Stoppers of Palm Beach County will host its 12th annual Motorcycle Ride, Cruizin' For Crime Stoppers, on Sunday, Jan. 29. The scenic ride begins at 10:30 a.m., escorted by the Palm Beach County Sheriff's Office Motors Unit at Wellington Village Hall, ending at Abacoa in Jupiter.
Cruizin' For Crime Stoppers is the organization's biggest fundraiser of the year and raises money to build community awareness to help reduce crime locally. The 100-mile motorcycle ride, fully escorted by the PBSO, takes riders along a relaxing cruise throughout Palm Beach County. Pre-registration is open through Friday, Jan. 27 at noon. Pre-registration is $35 per bike/rider and includes lunch and a T-shirt. Each additional rider is $20. Registration on the day of the ride is $45 per bike/rider.
The event traditionally brings almost 1,000 attendees to support Crime Stoppers of Palm Beach County. Riders are greeted with music, free coffee, refreshments and snacks. There is a rest stop at Pahokee Marina, where riders are provided refreshments and snacks. The event culminates at Abacoa Town Center in Jupiter with music by the Groove Merchant Band, food and refreshments.
For more information, visit www.cruizinforcrimestoppers.info or call (561) 385-1500.
Crime Stoppers of Palm Beach County is a nonprofit organization that inspires citizens to participate in the fight against crime through the use of a toll-free tip line while remaining anonymous and being eligible for a reward.