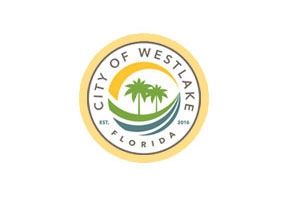 The Westlake City Council moved to put teeth in the community's code enforcement regime on Tuesday, Feb. 7, voting to hire a special magistrate to adjudicate persistent violations.
Attorney Alex L. Braunstein of Fox Rothschild in West Palm Beach was recommended by City Attorney Donald J. Doody, who said he appears to possess the "judicial temperament" necessary for such a position.
Braunstein's appointment was not part of the published agenda, but City Manager Kenneth Cassel said that it was important for Westlake to expedite the hire because of alleged violations that need to be dealt with as soon as possible.
"There are two cases going forward fairly quickly," Cassel said without getting into specifics about the cases.
The council approved the item 4-0. Councilman Julian Martinez was not in attendance.
"It's important to start down this path of code enforcement," said Doody, while emphasizing that involving a special magistrate is "the last resort" to gain compliance from a builder, homeowner or business.
Braunstein graduated from the University of Florida Law School in 2012, according to his LinkedIn page. He spent four years with the Palm Beach County State Attorney's Office before going into private practice.
Doody said there are arguments to be made for hiring a special magistrate and for creating a code enforcement board, but "it's best to start with a magistrate… Mr. Braunstein can help us set up the process."
Cassel, who also manages the Seminole Improvement District, which supplies much of the road and drainage infrastructure for Westlake, said because the interests of the district and city are so closely entwined, the magistrate also will deal with overlapping issues.
Westlake will pay no ongoing fee to Braunstein. He'll be paid $240 per hour of actual duties performed and that will not come from taxpayers' pockets, Cassel said. The fee will be assessed to those found out of compliance.
In other business:
• The council approved 4-0 the first reading of a 22-page ordinance regulating sexually oriented businesses, since federal law does not allow an outright ban.
Among other restrictions, the ordinance would require that such a business be at least 1,000 feet from existing churches or places of worship, educational institutions, public parks and existing residential areas and properties zoned for residential use.
Because of Westlake's small geographic size, the ordinance would effectively limit sexually oriented businesses to a narrow corridor on either side of Seminole Pratt Whitney Road near the community's north end, according to the city's Planning & Zoning Department.
The proposed ordinance first came before the council in December but was tabled and sent back to staff with a request for more research into how nearby municipalities handle the issue. In doing so, Westlake staff found that the 1,000-foot limitation is generally in line with similar ordinances in Wellington (500), Royal Palm Beach (1,000), Greenacres (1,500) and Palm Beach Gardens (varies 1,000 to 2,500).
• The council approved 4-0 a variation to the city's master signage plan that will allow additional "wayfinding" signs to Christ Fellowship Church's new facility, scheduled to open in March.
• The council heard concerns from Councilwoman Charlotte Leonard that there are too few signs on stretches of Seminole Pratt Whitney Road indicating a 30-mile-per-hour speed limit. Cassel said that while the signage is within Florida Department of Transportation code, he is aware of the issue and is working with Palm Beach County transportation officials to add more signs.
• The council voted 4-0 for the city to officially adopt and adhere to a "Complete Streets Policy," which means creating and maintaining roads, sidewalks and shared-use paths "that are designed and operated to enable safe access and travel for all users… [including] pedestrians, bicyclists, transit riders and motorists."
The policy further states that, in coordination with the Seminole Improvement District, Westlake's Complete Streets policy is set forth in the city's comprehensive plan and land development regulations "to enable safe access, mobility, economic development, attractive public spaces, health and well-being for all people."
"It's an important step in keeping our streets safe," Mayor JohnPaul O'Connor said.
• The council approved 4-0 a new agreement with Chen Moore and Associates for city planning and engineering purposes. Cassel noted that under the new deal, the contract will become an "evergreen" with no specific duration. He said the agreement would give Westlake more flexibility in terminating the contract, with 90 days' notice, should it ever become necessary.
• Cassel noted that the Palm Beach County Sheriff's Office all-terrain vehicle (ATV) unit will be training this month in Westlake.