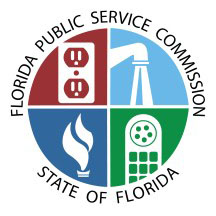 Starting Friday, March 10, new phone numbers in Palm Beach County may be assigned the 728 area code. Approved by the Florida Public Service Commission in December 2021, the 728 area code overlay will co-exist with the 561 area code.
"Palm Beach County began using the 561 area code in 1996, when it split from the 407 area code," PSC Chair Andrew Fay said. "Palm Beach County's continued growth is the driver behind the commission's approval of the additional 728 area code. We believe the approval of this new overlay will help the county continue to meet the demand for new phone numbers."
Existing customers will keep their current telephone numbers, but new customers, or requests for additional lines, may be assigned the new area code. Everyone will continue to dial the area code plus the seven-digit phone number to make local calls (10-digit dialing).
Customers' telephone numbers, including the current area code, will not change. The price of a call, coverage area, or other rates and services will not change. A local call will remain a local call regardless of the number of digits dialed.
For additional information, visit www.floridapsc.com