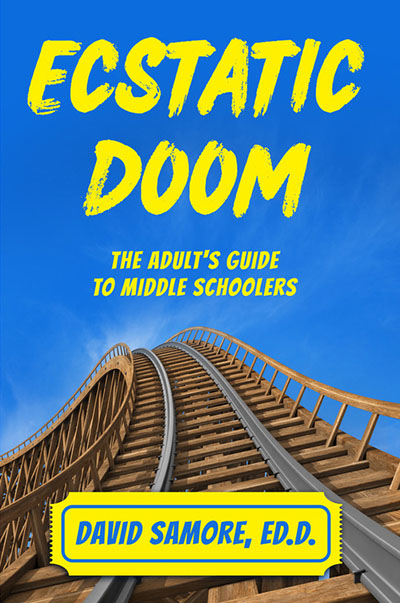 For parents and other adults interacting with children aged 11 to 14, help is on the way. Wellington resident Dr. David Samore, a Palm Beach County expert educator, is releasing Ecstatic Doom: The Adult's Guide to Middle Schoolers on April 2. Ecstatic Doom is Samore's first book and is available on Amazon.
Full of ups and downs, high emotions and stressful challenges, the middle school years could be called a roller coaster of ecstatic doom. A veteran educator and administrator with four decades of professional experience in K-12 schools, 26 years actually in middle schools, Samore provides a compelling and entertaining guide to any adult who interacts with children.
To learn more about the book, visit www.davidsamore.com/books.