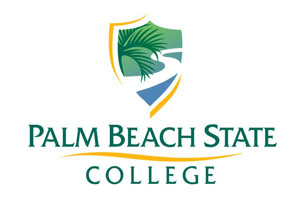 While more employers are hiring, they are still struggling to find quality candidates. On Wednesday, March 22, local job seekers will have the opportunity to impress 50 hiring employers at the Palm Beach State College Spring 2023 Career Fair from 1 to 4 p.m. at the Elisabeth W. Erling Gymnasium on the Lake Worth campus at 4200 Congress Ave.
Free and open to the public, the career fair is co-sponsored by Palm Beach State College and CareerSource Palm Beach County. Pre-registration at http://cspbcapps.careersourcepbc.com/registration/jobfairs is advised to speed entry.
Private and public sector employers from a wide range of industries will be recruiting for current full-time and part-time openings, ranging from entry-level to managerial. Attendees will be able to meet hiring managers from organizations such as Amazon, Scripps/UF Jupiter, the South Florida Water Management District, Walgreens, the School District of Palm Beach County, Fastenal Company, SBA Communications, the Palm Beach County Sheriff's Office, the Health Care District of Palm Beach County, Palm Beach County Parks & Recreation, the Boys & Girls Clubs of Palm Beach County, ChildCare Careers, Enterprise Holdings and Wyndham Grand Jupiter at Harbourside Place.
"We've been hearing from a lot of local employers that they are having a hard time finding good people, so we are happy that Palm Beach State and CareerSource Palm Beach County can provide a venue to connect with quality job seekers," said David Jenks, manager of the Palm Beach State College Career Center.
Job seekers should bring copies of their résumé and be prepared to meet with prospective employers.
For any questions about the career fair, e-mail careercenter@palmbeachstate.edu.