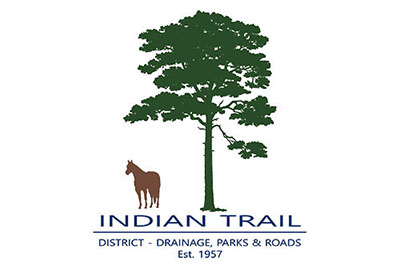 How long is too long to wait for emergency medical services? That is the question Indian Trail Improvement District officials are asking themselves and Palm Beach County Fire-Rescue representatives.
Citing January data provided by PBCFR Battalion 2 District Chief Phillip Olavarria at the ITID Board of Supervisors meeting on Wednesday, Feb. 15, ITID Vice President Betty Argue expressed concern about the 27 emergency medicals calls that showed a response time of more than 10 minutes. Two EMS responses took more than 15 minutes, according to the report.
"Seeing 11-minute and 10-minute response times is kind of surprising," Argue said. "If someone is having a heart attack, response time is critical."
Olavarria agreed, but he noted that average emergency response times in January had improved (8:20) in comparison to December (8:53).
Argue said that any improvement is good, but that a more in-depth, year-over-year comparison would be more helpful.
A review by the Town-Crier of data supplied to supervisors for six of the last nine months shows that 513 of the 994 emergency calls (51.6 percent) received in the ITID area took more than 8 minutes for arrival on scene. PBCFR's overall average response time is 6 minutes and 53 seconds, according to the agency's web site.
Average response times may include non-medical emergencies, such as brush or structure fires.
The vast majority of those calls were for emergency medical services.
For instance, in May 2022, 163 of the 178 emergency calls received from ITID residents were for EMS assistance.
A closer look at the available data shows that 303 of the 513 emergency medical calls had a response time between 8 and 10 minutes; 128 took between 10 and 12 minutes; 58 between 12 and 15 minutes, and 24 took 15 minutes or more. On May 8, a 2:28 a.m. call from King Fisher Lane had a response time of 22:27, and on Oct. 5 at 12:49 p.m., a call from 47th Place North had a 21:47 response time, according to data provided to ITID supervisors.
"This is unacceptable," ITID Executive Director Burgess Hanson said following the supervisors' Feb. 15 meeting. "It's certainly something I'm going to bring to the county's attention."
Response times in more urbanized areas are faster, Olivarria noted. For instance, response times in the City of Westlake may be as little as 3 to 4 minutes.
"The farther out, the farther the distance from the station, the more dirt roads there are, will delay our response time," he said, adding that increased traffic in the area is also a factor.
Hanson said that rapid growth in the area over the last few years is also a factor.
"The road situation out here is not going to be solved overnight," he said. "If more stations and rescue units are needed, they need to do that."
PBCFR reviewed call data from the area as recently as six months ago, Olivarria said, and the volume did not support the construction of a new station.
"We do look at the growth," he said. "We try to stay with it or ahead of it when we can. But there are a lot of things to look at."
ITID has one fire station (Station 26) in the district proper at 6085 Avocado Blvd., with two others nearby in Westlake (Station 22) and on Okeechobee Blvd. in Loxahatchee Groves (Station 21).
"I hope you're keeping an eye on [response times] and our residents are not suffering from not having enough services," Argue said. "Where are we in comparison to five years ago? And where are we going to be four or five years from now?"
To his way of thinking, Hanson said, there needs to be action much sooner than later. He suggested one solution might be for PBCFR to put up some "temporary structures" for use by additional EMS units.
"I don't know what the answer is," Hanson said. "It's not so much that Indian Trail needs to dig into this, it's the county that needs to be taking a look at it."
During 2022, PBCFR handled a total of 152,546 calls, of which 130,276 were for medical assistance, according to the department's web site.
PBCFR services 1,769 square land miles and 19 municipalities with 960,000 people within its jurisdiction. The department has 1,783 full-time employees. Its 2023 budget is $609 million.