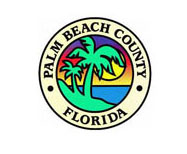 Palm Tran is offering its best incentive to date for new and existing bus riders who use the Paradise Pass.
Introduced in November 2021, Palm Tran bus riders are able to pay their fares with the Paradise Pass app or smartcard. Riders simply scan their phone screen or tap the card when boarding.
During March, anyone who loads $5 on their Paradise Pass account and uses the promo code "savings" will receive a week of free transit.
"This is a great opportunity to try out transit for the first time," Palm Tran Executive Director Clinton B. Forbes said. "Plus, everyone will see how much easier it is to use the Paradise Pass instead of cash. You just tap and you're on your way.
There are currently more than 19,000 Paradise Pass accounts, and there have been more than 1.25 million taps since the system was introduced.
To plan a trip, and to learn more, visit www.palmtran.org.