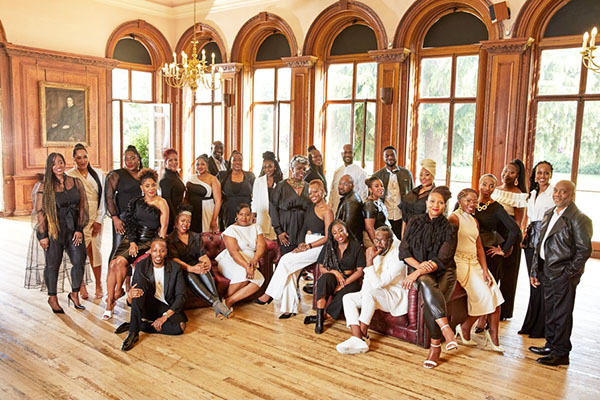 The Kingdom Choir will be performing at the Dolly Hand Cultural Arts Center in Belle Glade on Tuesday, March 21 as part of the group's North American headline tour that began last month.
Offering love, hope and inspiration, the Kingdom Choir recently made a timely return with their brand-new single, "Not Giving Up."
Founded in 1994 by Karen Gibson, the "Godmother of Gospel," the Kingdom Choir has continued to win hearts since their unforgettable performance at the 2018 royal wedding of Prince Harry and Meghan Markle in front of a global televised audience.
Offering a ray of hope amongst the darkness, "Not Giving Up" is instantly affecting as Wayne Ellington's rich baritone exalts the power that comes with believing that better times are waiting ahead. While his voice alone would make for a captivating, emotional experience, the harmonies from the rest of choir take it to a whole new level with their grace, majesty and sheer expressiveness.
"Not Giving Up" was written by Alex Hart, Greg Dwight, Karen Gibson, Wilson Atie and Jonathan Owusu-Yianomah, and produced by Alex Hart and Jonathan Owusu-Yianomah.
"Not Giving Up" is also a reflection of the choir's own journey. Gibson led the choir for more than two decades before their breakthrough moment in the spotlight, during which time the group — spread across London and from various Christian traditions — became renowned for their shared talents, collective spirit and instantly uplifting performances.
The Kingdom Choir's performances have remained in global demand ever since their performance at the royal wedding, with highlights including the Invictus Games, ITV's Concert for Ukraine, Prince Albert II of Monaco's 2021 gala, Expo 2020 and a headline show at the Hollywood Bowl.
The Kingdom Choir ended 2022 by performing as special guests at Trevor Nelson's Soul Christmas extravaganza at the Royal Albert Hall alongside the likes of Corinne Bailey-Rae and Andrew Roachford.
Tickets for the Kingdom Choir are $30. They can be purchased online at www.dollyhand.org, by calling (561) 993-1160 or by visiting the Dolly Hand Cultural Arts Center Box Office located on the Palm Beach State College Glades Campus at 1977 SW College Drive in Belle Glade.