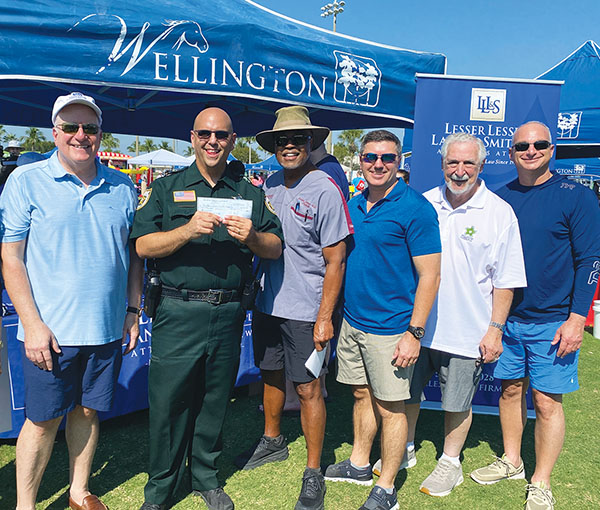 The Wellington Community Foundation was proud to support "A Day for Autism: Building Bridges with Law Enforcement Picnic" for the fourth year. It was held on Sunday, Feb. 26 at Village Park in Wellington.
The event was free and open to the public, offering activities for the whole family, including a petting zoo, face painting, a bounce house, games, a trackless train, arts and crafts, touch a truck zone and a relaxation zone. Attendees also had the opportunity to interact with local first responders through therapy dogs, the mounted unit, ATV/motors, 911 bus and fire-rescue vehicles.
In addition, sponsor the FAU Center for Autism and Related Disabilities (FAU CARD) was on hand, along with community provider agencies and vendors offering information and important resources for families, children and adults with ASD. A complimentary lunch was provided to all attendees by Bolay.
Event organizer Scott Poritz, a PBSO deputy, has been working with the autism community for several years.
"We're excited to bring the community together for a fun-filled day while raising awareness and providing resources for individuals with autism and their families," he said. "We're grateful for the support of the Wellington Community Foundation in making this event possible."
Foundation Chair Barry Manning and Director Dr. Gordon Johnson attended the event and were impressed by the interaction families had with the various activities and personnel, as well as all of the resources available.
The Wellington Community Foundation is a nonprofit organization committed to improving the quality of life for Wellington residents by supporting community initiatives and organizations that help build a stronger community for seniors, children and veterans in need. For more info., visit www.wellingtoncommunityfoundation.org.