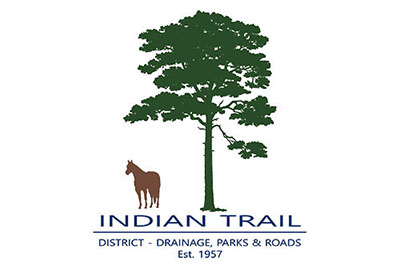 Indian Trail Improvement District supervisors are worried that an effort by the City of Palm Beach Gardens to annex property along both sides of Northlake Blvd. from Bay Hill Estates to Grapeview Blvd. will be only the first bite of the apple for surrounding municipalities.
As part of ITID's Wednesday, April 19 board agenda, Executive Director Burgess Hanson asked the supervisors to consider a resolution opposing the involuntary annexation attempt by Palm Beach Gardens of the valuable commercial property south of the sprawling Avenir development now underway.
"This type of incursion by other municipalities to expand their geographic size, impose their respective lifestyles, potential land use changes, road usage or seek new revenue sources is counterproductive and will have a negative impact upon the landowners, natural resources and wildlife of the Indian Trail Improvement District," Hanson wrote.
The 301-acre area proposed for annexation is owned by more than a dozen property owners. According to a report from the City of Palm Beach Gardens, the majority support the annexation, but some do not, which is why it requires an involuntary annexation process.
The move by Palm Beach Gardens is "disappointing," ITID Vice President Betty Argue said prior to the meeting. "We're at risk of this happening in other areas of the community. At some point, it begins to tear the community apart. We're no longer The Acreage."
The Village of Wellington and the Town of Loxahatchee Groves have explored the possibility of annexing some ITID land along the north side of Southern Blvd. as far out as Arden at 20-Mile Bend, and it has long been believed by some that the City of Westlake, established in 2016, has annexation designs on property along Seminole Pratt Whitney Road all the way to Northlake Blvd.
That is a concept that Westlake City Manager Kenneth Cassel rejected this week. "No. We have enough to deal with here," he said.
On the east, ITID also is bordered by the City of West Palm Beach and the Village of Royal Palm Beach.
Supervisor Elizabeth Accomando said she is most concerned for the residents of Hamlin Blvd., who could end up with much-increased truck traffic and an unappealing view of the backside of a major commercial development. "We'll have no control over it, and neither will the county," she said.
Hanson noted that there is another large, nearby piece of property that could be annexed and used for multi-family, workforce housing, which Avenir does not provide in its plan.
In August 2022, Konover South, the developers of a 28.7-acre shopping center at the corner of Northlake and Coconut boulevards, agreed to concession sought by the ITID board to mitigate traffic and an unpleasant view for the residents of Hamlin Blvd. However, if the property is annexed into Palm Beach Gardens, whether that commitment would be enforceable is an open question, Hanson said.
An involuntary annexation of the property along Northlake also would deal a heavy blow to the tax base of ITID if it ever were incorporated into its own municipality, Accomando said. "As someone else put it, [the impact of the annexation] on Palm Beach Gardens' tax base is peanut shells; for us, it's the entire peanut," she said.
Palm Beach Gardens has scheduled a first reading of the annexation plan for Monday, April 24, with a second reading planned for May 4.
In other agenda matters:
• The supervisors were scheduled to discuss a proposal by Accomando to create an adopt-a-road program.
"Over the past few years, the district has seen tremendous growth and traffic throughout the community. The district is not necessarily responsible for litter collection or debris removal, but does so, but not to the level that the landowners and board of supervisors would like," according to the staff report. "Members of the community would like an opportunity to collect debris and garbage along segments of certain district roadways… We suggest a pilot program to start in Unit 20 since it has limited traffic volumes, but certainly has trash issues. Once it is implemented, the district can expand it to other roadways that meet certain safety standards and criteria."
Staff recommended a participation fee of $100 for an individual, family or nonprofit, and $250 for commercial groups.
• The supervisors were scheduled to hear a recommendation from the district's engineering department that they approve an interlocal agreement with West Palm Beach that would allow the reconstruction of 60th Street North between 180th Avenue North and Mandarin Blvd. as part of the R3 Road Paving and Improvement Plan. It was determined that 60th Street North, rather than 60th Lane North, was the preferred route, the staff report noted.
• The supervisors were scheduled to hear a request for board direction on speed tables and possible pedestrian paths on 180th Avenue North, and Calamondin Blvd. from Hamlin Blvd. to 94th Street North.
• The supervisors were scheduled to hear a resolution of condolence to the family of Dale Hawkins, who died April 1. Hawkins worked as a heavy equipment operator for ITID from 2016 until January 2023. Those who worked with Hawkins described him as a "dedicated, down to earth, all-around great guy." He is survived by Donna, his wife of 39 years, along with children and grandchildren.