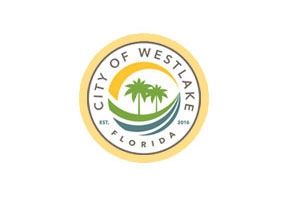 The City of Westlake and its major developer/landowner Minto have positioned it as a place where those who run toward danger can find affordable homes and feel safe and appreciated. That has paid off in robust home sales and a low crime rate.
The point was emphasized again when Palm Beach County Sheriff's Office Capt. Craig Turner, commander of PBSO District 17, delivered his annual crime report at the Tuesday, March 14 meeting of the Westlake City Council.
Only 16 arrests for crimes against persons were listed in 2022 among the community's approximately 4,000 residents, many of whom have careers in public service, including law enforcement and firefighting. One robbery outside of a convenience store accounted for several of those arrests, Turner said. No homicides or sexual assaults were reported.
With most criminals, "if they see a lot of law enforcement vehicles parked in driveways, they find another area," Turner said later, adding that Minto has focused on sales to those types of professionals. "They encouraged that."
Minto's "Welcome Heroes" program and the city's HAPPY program — Housing Assistance Purchase Program Yearly — also provides housing discounts or tax breaks to teachers, medical professionals, government workers and active-duty members of the military. HAPPY includes military veterans.
"In our mind, [they] are heroes for all they do," Mike Belmont, president of Minto Communities USA, has said. "We felt a good way to show our gratitude was helping them defray the cost of their dream home."
But even in a place with a large law enforcement presence, reinforcing good safety habits is important, especially for children. That's why Westlake is hosting a Safety Awareness Day on Sunday, April 23 from 11 a.m. to 2 p.m. at 5490 Kingfisher Blvd., near the Westlake Adventure Park.
The Palm Beach County Sheriff's Office, Palm Beach County Fire-Rescue and healthcare professionals will be on hand. ID kits will be available.
City Manager Kenneth Cassel was pleased after reviewing the 2022 crime report.
"It's about what I expected," he said. "Things will go up and down, but taken as a whole, I'm happy with the results."
According to the PBSO report, there were seven arrests for armed assault, two for simple assault, five for robbery, and one each for child abuse and an obscene or harassing phone call. There also were two drunk driving arrests and one for a drug-related charge.
Turner described Westlake as "extremely safe."
"The stats are minimal for crimes against people," he said. "When they occur, it's usually at a bar. It's not residents on residents."
Property crimes have increased, however, but that is to be expected with the city's building boom. "Construction theft is one of the larger issues," Turner said.
Westlake saw an increase in construction burglaries from 10 in 2021 to 13 in 2022. There were two residential burglaries reported in 2022; none were reported in 2021. No vehicle burglaries were reported in 2021; there were 10 in 2022. Also showing increases were larcenies (4 to 8) and vandalism (3 to 7).
However, the biggest law enforcement issue in Westlake remains speeding and other traffic-related violations, especially along Seminole Pratt Whitney Road, the major artery that runs north and south through the heart of the young community.
"There are a lot of traffic issues on Seminole Pratt Whitney," Turner said. "You have a lot of traffic out here with lot of houses being built. The roads are busy. They're always busy."
Traffic crashes in the city increased 57 percent (53 to 83) over 2021, while traffic stops increased by 7 percent (853 to 912).
In 2022, 204 traffic citations were issued, only two more than in 2021; many more verbal or written warnings were given.
Vehicle crashes and hit-and-runs have been going up countywide, Turner said.
"It's a trend we've been seeing for four years," he said. "Traffic enforcement is a big concentration… We stop a lot of people. But accidents still happen and people still speed."
Another concentration for the six PBSO deputies assigned to Westlake is community policing.
"They need to be talking to people and getting to know who lives in the neighborhood," Turner said. "If you can't fit five traffic stops and stopping and talking to at least five residents throughout your shift, you're not doing your job."
In other news:
• Westlake will host a Spring Festival on Saturday, April 8. The event will take place in the large lot off Kingfisher Blvd. between Town Center Parkway North and South. It will feature an egg drop from a helicopter, prizes, music, face painting and food trucks.
• The next Westlake City Council meeting will be Wednesday, April 26 at 6 p.m. At 5 p.m., council members and Seminole Improvement District supervisors will meet in a joint workshop session. Both meetings will be held at the council chambers at 4005 Seminole Pratt Whitney Road.