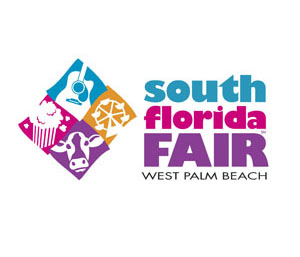 Top-ranked competitive eaters from around the nation will converge for the 19th annual National Sweet Corn-Eating Championship during the 23rd annual South Florida Sweet Corn Fiesta on Sunday, April 30 at 3 p.m.
Sponsored by the Sweet Corn Farmers of Florida, the event will take place in Yesteryear Village at the South Florida Fairgrounds (9067 Southern Blvd.). In addition to the Corn-Eating Championship title, a $6,100 prize purse is on the line for competitors.
Reigning champ Gideon Oji will return to defend his title against some of the world's greatest eaters while attempting to beat Carmen Cincotti's world record of 61.75 ears in 12 minutes. Last year, Oji claimed a narrow victory with 54 ears of corn — just 1.6 ears more than No. 4-ranked competitive eater Nick Wehry.
"Wehry has earned his title as one of the greatest in the world, and he is currently on a winning streak that he will fight Oji to maintain," Major League Eating Chair George Shea said. "The world is anxious to see who will emerge victorious from one of the most difficult eating disciplines on the circuit."
The annual South Florida Sweet Corn Fiesta will also feature a children's corn-shucking contest and offer festivities, including children's rides, live music performances and all things corn from 11 a.m. to 5 p.m.
The annual South Florida Sweet Corn Fiesta, presented by the Western Palm Beach County Farm Bureau, is buttered with a family festival of children's games, music, a national eating competition and plenty of mouth-watering and locally grown sweet corn. Learn more at www.facebook.com/sweetcornfiesta.