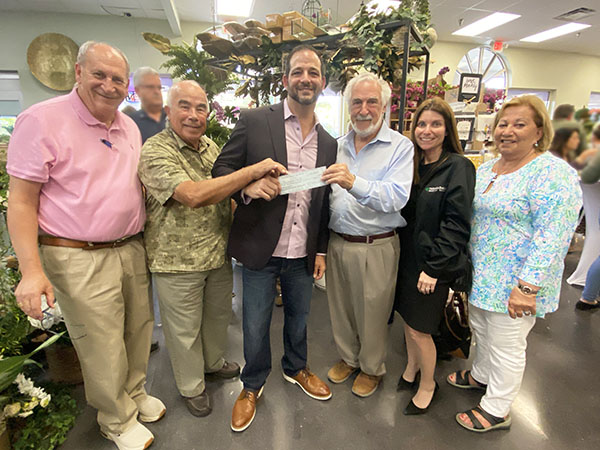 The Wellington Community Foundation is proud to announce the continuation of Celebrating Our Seniors, a heartwarming project in partnership with Wellington Florist and Wellington Cares. Now in its sixth year, this initiative has brought countless smiles to the faces of senior citizens in Wellington by delivering exquisite floral arrangements to them on their special day.
Under the coordination of J.P. Varvarigos and his dedicated team at Wellington Florist, the foundation ensures that seniors in the community are remembered and appreciated on their birthdays.
"We have been deeply touched by the heartfelt thank-you notes we receive from our seniors," WCF Chair Barry Manning said. "It's truly heartwarming to know that these small gestures of kindness brighten their day and make them feel cherished."
For many seniors, receiving a birthday card and a hand-selected bouquet of flowers delivered right to their door means the world to them. As some seniors may not have many family members or friends as they age, knowing that they are still thought of and cared for can make a significant difference in their lives.
Diane Gutman and the compassionate volunteers at Wellington Cares, a nonprofit organization dedicated to caring for aging neighbors, work closely with the foundation to identify seniors in need and follow up to ensure that their visits go smoothly.
The Wellington Community Foundation has a longstanding partnership with Wellington Florist and Wellington Cares, collaborating on various projects, including "Celebrating Our Seniors" and "Delivering Smiles."
The foundation is committed to continuing these meaningful initiatives to bring joy and happiness to senior citizens in the community.
If you would like to learn more about the Wellington Community Foundation, or get involved in future projects, visit www.wellingtoncommunityfoundation.org and join in making a positive impact in the lives of seniors, veterans and children in Wellington.