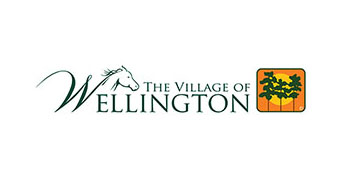 Wellington has been honored with the Florida Association of Public Procurement Officials (FAPPO) Award of Excellence in Public Procurement for 2023. This prestigious award recognizes organizational excellence in procurement and acknowledges agencies that meet or exceed benchmarks and best practices in the procurement profession.
The Excellence in Public Procurement Awards Program measures innovation, professionalism, e-procurement, productivity and leadership attributes of the procurement function. Wellington's procurement team, including Tisa Bracey, Jeff Gomez, Maria Miserendino, Emma Ramirez and Danielle Zembrzuski, has truly distinguished itself within the state, and this award is a testament to their hard work and dedication.
"Our village's procurement team has worked tirelessly to achieve this recognition, and we are very proud of them. This is an accomplishment to cherish, and we congratulate them on this well-deserved award," Village Manager Jim Barnes said.
Wellington is one of only 19 agencies to receive this award from FAPPO, and the achievements of Wellington's procurement staff will be honored at a special ceremony in Lake Buena Vista on May 23.
The FAPPO was established in 1968 and is an organization focused on and driven toward education, professional development, and agency collaboration and cooperation through networking. For more information, visit www.fappo.org.