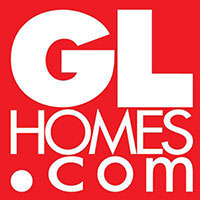 Following hours of presentations, comments and debate on Wednesday, May 3, the Palm Beach County Commission approved a land/housing swap that will cut GL Homes' development plans west of The Acreage by one-third.
In return, the developer will be allowed to build a high-end development coupled with workforce housing on property in the Agricultural Reserve west of Delray Beach off State Road 7. Opponents of the swap said that it would lead to more development in sections of the county supposedly set aside for agriculture.
At the comprehensive plan transmittal hearing, the vote was 5-2 in favor of the swap, which has been in the works for several years.
"What I mostly feel is relieved," District 6 Commissioner Sara Baxter said minutes after the session. "It's not a decision I took lightly… Really, I had to choose from two decisions I didn't like. But I represent District 6 [which includes The Acreage], and it was very important to the district."
GL Homes held permits to build 3,897 housing units, 300,000 square feet of commercial space and 50,000 square feet of office space on their Indian Trails Grove property in the northwest section of the Indian Trail Improvement District.
However, under the swap, the number of units built there will be reduced to 2,612, commercial development will be limited to 200,000 square feet and office space to 33,500 square feet. Lands dedicated for agricultural and water resources are to be increased by 980 acres, and publicly dedicated land will be increased from 640 acres to more than 1,600 acres. A 740-acre water storage area featuring three pump stations will be constructed by GL Homes.
In return, the developer gets the right to build a 1,000-unit adult community on 477 acres of the 681-acre Hyder West property in the Ag Reserve just north of the Stonebridge Country Club. At the same time, the company would build 277 workforce housing units on 104 acres of the property.
Baxter said that the only substantial change to the plan was that GL Homes agreed to her request that they also build a 200-acre ATV park and campground at Indian Trails Grove.
For Acreage residents, the changes could mean some 13,000 fewer daily vehicle trips on the area's already overstressed roads, local officials have said. "I'm happy for multiple reasons," ITID President Michael Johnson said Wednesday night. "Just as a resident, knowing there's going to be less cars, less traffic on the roads."
"I'm very happy about it," ITID Vice President Betty Argue added. "Reducing the development out there by one-third, that's significant."
The water projects will be "a regional benefit for the entire L-8 Basin," Argue said.
GL Homes has been lobbying for the swap for several years.
"This is a bold idea with a multitude of benefits for Palm Beach County, including 1,600 acres dedicated to the county for preservation and agricultural use, a water preservation project and the county's largest for-sale workforce housing project ever," GL Homes Vice President Kevin Ratterree told ITID supervisors in September. "Our plan is focused on the future of Palm Beach County and works to bring innovative ideas to help solve our county's housing crisis, and environmental and water issues."