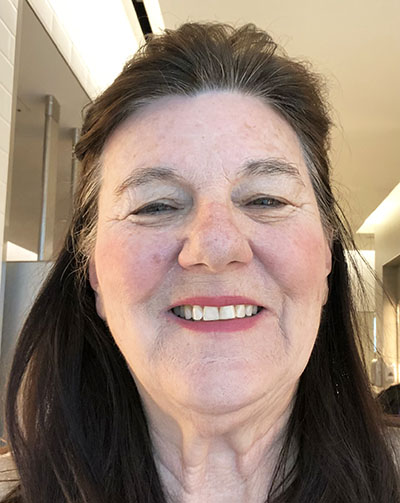 THE SONIC BOOMER
My sister, Pam, is a flight attendant for a major airline, a job she has held for nearly 40 years. It's a great job with great benefits, and the greatest of all those benefits is that I get to fly free — well, almost free.
Pam lives in a 1930s house in Los Angeles, in an area highly coveted because of its close proximity to shopping (Ventura Blvd.) and great public schools or — if you choose to send your child by Uber or chauffeur — a private school with an annual tuition of $70,000.
Despite all this, Pam is still a Midwestern girl, which means that she doesn't fly me out there for the Academy Awards or the L.A. Lakers, she flies me out there when she needs help setting up her semi-annual yard sale. After all, junk is my field of expertise.
And that's where I am now, recovering from last Saturday's sale.
Our routine was to go to breakfast at the local deli, then start lugging tables and configuring shelves from bricks and boards. When all the "staging" was set up (that's a Hollywood term!), Pam would hand me boxes and bins and bags and bundles out the back door, and I would pile them into a mound.
I have no idea how she fit this much stuff into her tiny, perfectly appointed home!
"Under the beds," she said. "And in the attic of the garage. And in my son's old room."
I took a peek into said room. It was stacked to the ceiling!
Little by little, we got everything outside and, because I am ridiculous that way, separated it into "departments." There was the Linens department, the Toys department, the Wood & Metal department, Books, Music… you get it.
When we opened for business at the ungodly hour of 7 a.m. on Saturday, there was already a line of people waiting to get in. When we opened the back gate, most of them rushed to the Movie Memorabilia table that held autographed photographs of her friends (movie stars!) and even a framed memo on Warner Bros. letterhead proclaiming that the first Harry Potter movie had just hit "$32 million in sales."
Pam has friends in high places.
It was interesting. Instead of pushing and shoving like normal people, hopeful shoppers would announce, "You are crowding my personal space!" So unlike what I am used to. So politically correct.
But now the sale is over, the tables folded up and the leftovers dumped at local thrift shops. We are on our way to get massages and have lunch at some tony restaurant, dressed in clothes quite different from what we were wearing last week. People will wonder if we're "anybody."
We're not. We're two girls from Wisconsin, one of whom is $1,500 richer and one who gets to ride an airplane for free tonight. Life is good.