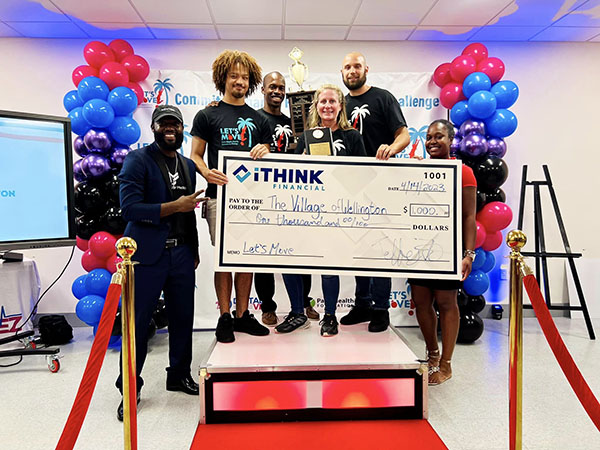 Wellington has once again secured the title of "Top Team" in the Let's Move: Commit to Change Physical Activity Challenge for the third year running.
This year, the village logged a record-breaking 36,022,563 minutes of physical activity during the month-long campaign in March. In addition to the top team prize, Wellington sub-teams also placed third, fourth and fifth in the challenge.
The Let's Move Challenge, presented by Digital Vibez Inc. in partnership with the Palm Health Foundation, encourages individuals and teams to commit to exercising for at least 30 minutes every day. The event is highly competitive, with teams from municipalities, county organizations and other groups all vying for the top prizes.
This year's challenge saw more than 80 teams from across Palm Beach County logging an incredible 103,487,227 minutes of walking, running, dancing and various other physical activities.
Wellington Village Manager Jim Barnes expressed his pride in the community for its dedication to the challenge.
"We are thrilled to win the Let's Move Challenge for the third year in a row," he said. "This achievement shows that our community is committed to prioritizing physical activity and taking control of their health. It's inspiring to see so many people coming together to create a healthy and active community."
The Let's Move Challenge was first launched in 2012 by the Palm Health Foundation to improve a range of health issues through regular physical activity. The challenge promotes daily exercise as a way to combat illnesses like diabetes and heart disease, and strengthen brain health and life expectancy, among other benefits.
Wellington's continued success in the Let's Move Challenge is a testament to the village's commitment to promoting health and well-being.