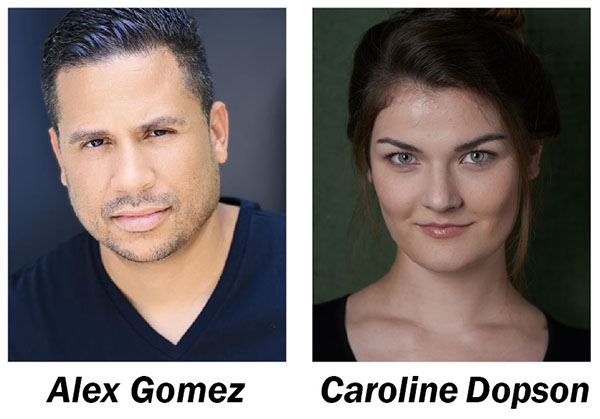 The Palm Beach Shakespeare Festival has announced its cast line-up for this summer's Shakespeare by the Sea XXXIII and Shakespeare by the Palms III production of William Shakespeare's Measure for Measure.
The free, outdoor Shakespeare by the Sea is presented in partnership with Palm Beach County Parks & Recreation on July 6-9 and July 13-16 at the Seabreeze Amphitheatre in Carlin Park, located at 750 South, Florida A1A, Jupiter.
The encore performance of Shakespeare by the Palms is co-presented by the Village of Royal Palm Beach on July 20-23 at the Commons Park Amphitheater in Royal Palm Beach Commons Park, located at 11600 Poinciana Blvd.
The gates open at 6:30 p.m. with performances starting at 8 p.m. each evening. A donation of $5 per person is suggested.
Forming the cast this year are Shakespeare Festival veterans Darryl Willis as the Duke and Matthew Connor Paszkiet as Lucio. The role of Isabella will be performed by festival newcomer Caroline Dopson. Additional newcomers to the Shakespeare Festival include Alex Gomez as Angelo, Emma McAvoy as Juliet/Mariana, Patrick Price in the roles of Pompey Bum/Friar Thomas, Amy Coker as Provost, Kyler O'Brien as Claudio/Froth, Laurie Tanner as Mistress Overdone/Francesca and Casey McNamara as Elbow/Barnardine. Rounding out the cast are returning performers Jeremy Wershoven as Escalus/Abhorson and Nat Calberg-Cona as Novice.
"While Measure for Measure isn't produced quite as much as Shakespeare's other comedies, its production history seems to coincide with societal examinations of sexuality, morality, mercy and justice," Festival Artistic Director Trent Stephens said. "Like any good play, it posits more questions than answers, but the representation of these nuanced issues, coupled with a jocular sense of humor, offers audiences space to ponder these matters in a playful way."
Measure for Measure opens as vice is running rampant in the city, and the Duke has set off on mysterious business, leaving the affairs of state to his trusted minister, Angelo, with instructions to enforce discipline as he sees fit. Quickly, Angelo takes that enforcement to extremes, and when young Claudio is arrested, it falls to Claudio's friend Lucio to send help in the form of Sister Isabella.
When the price of Angelo's freedom is not what Isabella is willing to pay, the Duke comes up with a plan to save Claudio while revealing Angelo's hypocrisy.
Performances start at 8 p.m. and run until 10 p.m. with a 15-minute intermission. Gates open at 6:30 p.m. Visitors are invited to bring a beach chair, blanket and picnic basket. Concessions will be available. Learn more at www.pbshakespeare.org.