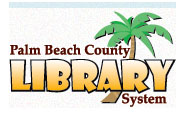 The Palm Beach County Library System welcomes residents to join the 2023 Summer Reading Program: "All Together Now!"
The aim is simple: get Palm Beach County reading during the hot summer months. Readers of all ages are invited to get in on the fun and share their progress for a chance to win a prize. Sign up at any Palm Beach County Library System location.
To sign up, fill out the form on the library's web site and bring it to your local branch. Then, you can read and participate in activities to complete the bingo card. Return the completed card to any Palm Beach County Library System location and you will receive a prize (while supplies last) and enter a drawing to win a fabulous grand prize.
All prizes are available while supplies last — so get started early. Grand prize winners will be selected after Friday, July 28.
Spread the joy of reading and interact with all of the services that the Palm Beach County System has to offer. Visit www.pbclibrary.org to learn more.