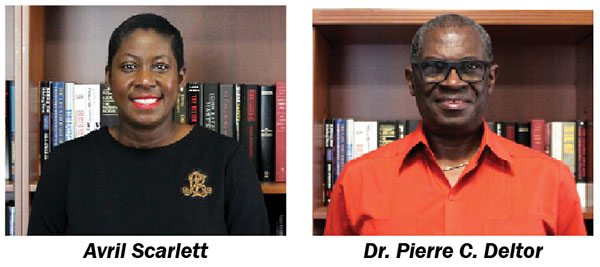 The Literacy Coalition of Palm Beach County recently welcomed seven new members from the financial, medical, corporate and legal sectors to its board of directors. These literacy supporters include:
Caleb T. Bowser of Palm Beach Gardens, a second vice president and senior wealth strategist with Northern Trust Wealth Management.
Dr. Pierre C. Deltor of Royal Palm Beach, an internal medicine specialist at Scaps Medical in West Palm Beach.
Lindsay M. Reinhart of Delray Beach, an associate attorney at Searcy Denney.
Avril Scarlett of Royal Palm Beach, a financial controller at Florida Crystals Corporation.
Lauren Stuhmer of Palm Beach Gardens, a senior vice president and private banker at Citi Private Bank.
Crystal Torres of Palm Beach Gardens, an attorney at Nason Yeager.
Janel K. Williams of Lake Worth, a nurse paralegal at Lytal, Reiter, Smith, lvey & Fronrath.
The coalition also approved its slate of officers for 2023-24. They are: President Matthew Criscuolo, Vice President Dr. Regine Bataille, Vice President Chris Duke, Secretary Sharon Hill, Treasurer Nicole Rocco, Immediate Past President Len Gray, Parliamentarian Laurie Gildan, and members at large Bernadette O'Grady and Nancy Vera.
The Literacy Coalition of Palm Beach County provides adult and family literacy programs, children's literacy programs and the Literacy AmeriCorps program, all aimed at improving the quality of life in the community by promoting and achieving literacy. For more info., visit www.literacypbc.org or call (561) 279-9103.