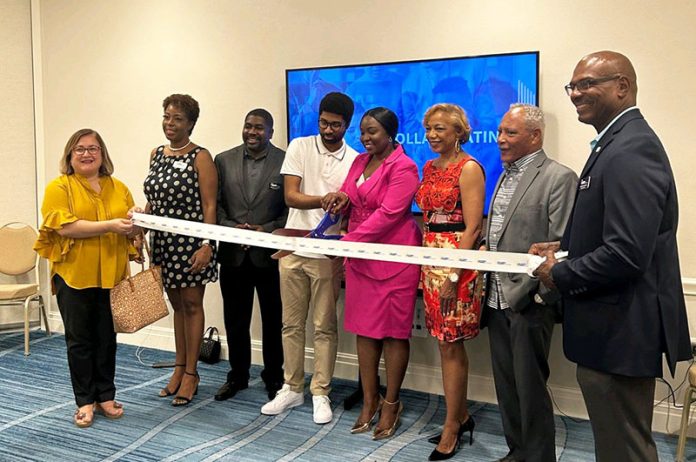 Motré Co., a project management and development services consulting firm, celebrated its official launch with a special ribbon-cutting ceremony on June 15 in Royal Palm Beach.
This event, held in partnership with the Black Chamber of Commerce of Palm Beach County, marked a significant milestone for Motré Co., as it established its presence in the local business community.
The ribbon-cutting ceremony brought together community leaders, distinguished guests and the Motré Co. team. It served as a platform to showcase the firm's areas of expertise and its commitment to excellence, diversity and community engagement.
The occasion highlighted Motré Co.'s dedication to providing exceptional services and fostering positive relationships within the community. Founded by longtime Royal Palm Beach resident Tinu Peña, a former candidate for Royal Palm Beach Village Council and the Florida State House. Peña is a civil engineer with expertise in project management. With more than 18 years of industry experience and degrees from Palm Beach State College, Florida Atlantic University and Boston University, Peña aims to lead a client-centered and community-focused firm.
The ribbon cutting event in Royal Palm Beach marks the beginning of an exciting chapter for Motré Co., reinforcing its commitment to making a difference in the local business community. As the firm looks ahead to new opportunities and growth, its dedication to excellence and community engagement remains unwavering. To learn more, visit www.motre.co.