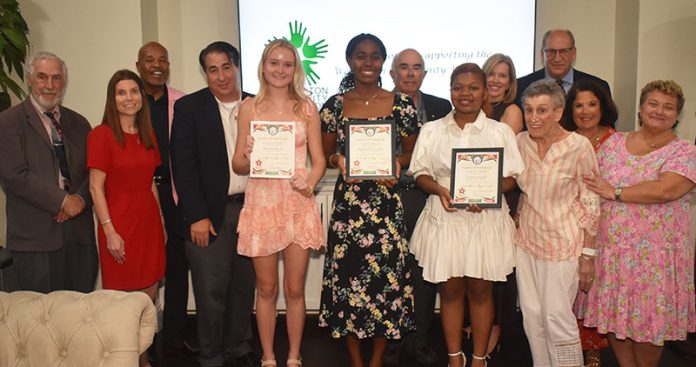 The Wellington Community Foundation hosted its annual Thank You Soirée on Thursday, May 18 to celebrate the foundation's sponsors, donors and volunteers. The soirée was conceived as an opportunity for the Wellington Community Foundation to express gratitude to the individuals whose crucial support enables the nonprofit's efforts.
These sponsors, donors and volunteers play a pivotal role in empowering the foundation's work. In his opening remarks, Wellington Community Foundation Chair Barry Manning emphasized their invaluable contributions and the importance of their continued support.
With a vibrant tropical theme, the event was made possible by the generous hosting of the Boynton Financial Group and featured catering by Nosh Catering and wine selections from Star Wine & Spirits.
Also at the May 18 event, the foundation announced the 2023 recipients of the Arle and Ken Adams Scholarships. Marlena Hutchinson, Abigail Lofstead and Victoria Loredan were honored for their remarkable achievements and dedication.
The soirée provided an opportunity to recognize the legacy of philanthropists Arle and Ken Adams and their significant contributions to the community.
In addition to the scholarships, the Wellington Community Foundation continues to support local students through initiatives such as distributing school uniforms and backpacks filled with essential supplies, summer camp and more. The event highlighted the foundation's commitment to "building a stronger community."