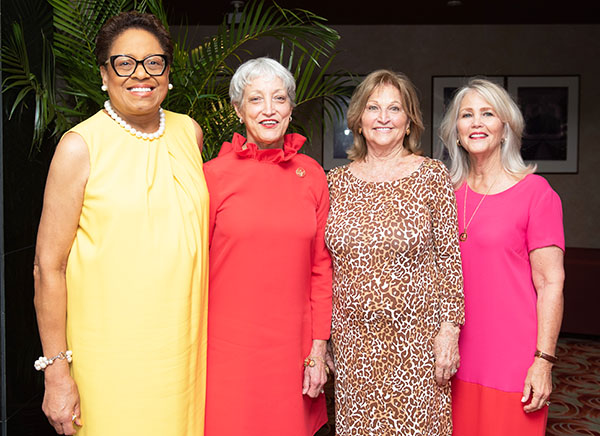 The Executive Women of the Palm Beaches Foundation recently celebrated four decades of furthering female empowerment while recognizing six local women with awards of appreciation.
On April 19, EWPBF presented its Women in Leadership Awards (WILA) at the Kravis Center for the Performing Arts. Approximately 300 guests were in attendance to honor the following award winners:
Volunteer Award winners Sophia Eccleston of NextEra Energy, president of the Homeless Coalition of Palm Beach County, and Charlotte Pelton of Charlotte Pelton & Associates, chair of Community Partners of South Florida.
Private Award winner Barbara Cheives, president and CEO of Converge & Associates.
Nonprofit Award winner Roberta "Robi" Jurney, CEO of Quantum House.
Public Sector Award winner Palm Beach County School Board Member Barbara McQuinn.
Emerging Leader Award winner Megan Richards Bob of the Literacy Coalition of Palm Beach County.
"These leaders represent the most respected and dynamic women in our county, who are leading by example and inspiring the next generation of women," EWPBF President Katie Klause-Newitt said. "We're thrilled to be back in-person, celebrating their achievements."
EWPBF also spotlighted the 2023 Lois Kwasman Community Impact Grant recipient Holy Ground, an organization dedicated to assisting young single women facing homelessness. Guests were also inspired by keynote speaker Sylvie Legere, co-founder of the Policy Circle, who has dedicated her career to empowering women.
The 39th annual awards luncheon was chaired by Vicki Pugh with honorary chair Marti LaTour.
EWPBF was founded in 1982 by senior professional and executive women in Palm Beach County to support and advance women in business and community leadership. To learn more, visit www.ewpb.org.