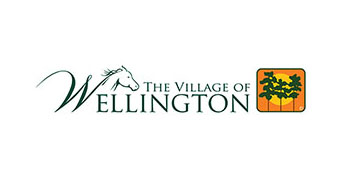 Calling all crafters, makers, growers, bakers and everyone in between! The Village of Wellington is accepting applications for the 2023-24 season of the Lakeside Market at Wellington Town Center.
The Lakeside Market is a unique, community, open-air market along the scenic Lake Wellington waterfront, hosted on Wellington's Town Center Promenade at 12150 W. Forest Hill Blvd.
Visitors to the market experience a casual and laid-back environment to explore, connect and enjoy an early start to the weekend. Lighting along the promenade, in vendor booths, and over the market provides a charming natural ambiance to complement the stunning sunset views.
Other market amenities include the nearby Wellington Community Center, restrooms, benches, accessible boat docks for Lake Wellington residents, a playground and shade structure along the promenade, Scott's Place Playground, and the recently renovated Wellington Town Center and Wellington Amphitheater. The market is pet-friendly. Admission and parking are free.
The season will run from Sept. 22, 2023, through Feb. 24, 2024, on Fridays from 6 to 9 p.m., with some exceptions.
Vendor options include the full season of 20 weeks for $1,100 ($55 per week). Full-season vendors receive priority tent placement. Another option is a half season of 10 weeks for $650 ($65 per week). Half-season vendors attend every other week throughout the season. The final option is a quarter season for $350 ($70 per week). These vendors pick five days to attend (subject to availability). The application deadline is Friday, Aug. 18.
Interested vendors may complete a vendor interest form at www.wellingtonlakesidemarket.com.
For more information, contact Program Coordinator Heather Navarro at (561) 753-5262 or hnavarro@wellingtonfl.gov.
Interested in sponsorship opportunities? Contact Cultural Programs & Facilities Manager Jenifer Brito at jbrito@wellingtonfl.gov or (561) 753-2476 for more information.