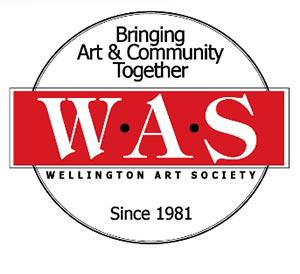 The Wellington Art Society has announced its new municipal art exhibition, "Creative," going on now through Nov. 24 at Wellington Village Hall, located at 12300 W. Forest Hill Blvd. The exhibit is free and open to the public on weekdays from 8 a.m. to 5 p.m.
The public is invited to the show's reception on Tuesday, Oct. 3 from 5 to 7 p.m. Enjoy the original artwork of 24 artists and 70 works of art in various media, including oil, acrylic, watercolor, ceramics and photography.
All artwork in the exhibition is for sale, and a portion of the proceeds goes toward Wellington Art Society scholarship and outreach programs. To arrange for the purchase of artwork in the exhibition, e-mail presidentofwas@gmail.com.
Featured Wellington Art Society member artists are: Barbara Bailey, Heather Bergstrom, Betty Brodie, Nancy Cinieri, Ayesha DeLorenzo, Kim Hope DiGiacomo, Nancy Fried, Cynthia George, Jan Gmitter, Laura Jaffe, Lou Ann La Bohn, Nancy Lee, Joseph Marcou, Paul Marshall, Rose Gong Monier, Susan Mosely, Susan Oakes, Lucille Pallante, Leslie Pfeiffer, Ava Rhodes, Marion Roberts, Carl Stoveland, Cindi Taylor and Elaine Weber.
For more information about the featured artists and the exhibition, visit www.wellingtonartsociety.org.