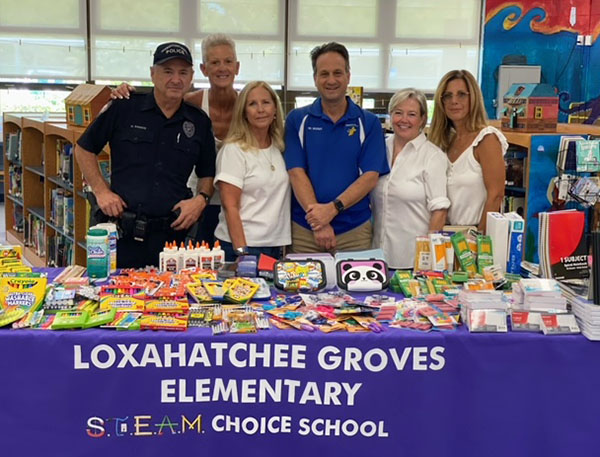 The Cresswind Women's Club of Westlake recently held a two-week school supply drive to support students and teachers at Loxahatchee Groves Elementary School.
A large collection box was placed in the clubhouse lobby for Cresswind residents to drop off donations. The generosity of the community was overwhelming, and the overflowing box had to be emptied twice.
Several of the club members gathered to put together gifts for 63 teachers. A small group of members delivered the gifts and school supplies to Principal Richard Myerson on Monday, July 31, so they could be distributed to the classrooms before the start of the new school year. It was an amazing effort and show of support from Cresswind for this local school.