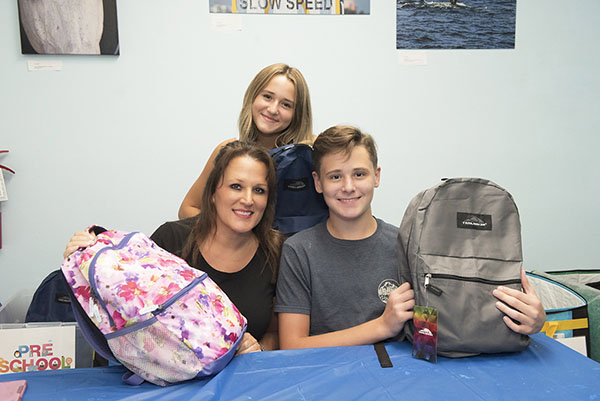 As the sound of school bells quickly approached, the Kids Cancer Foundation held its annual Back-to-School Bash at the Kids Cancer Center in Royal Palm Beach on Friday, Aug. 4.
Kids Cancer Foundation families gathered last Friday evening to collect backpacks filled to the brim with school supplies for every child. The backpacks were donated by Life.Church Wellington. Children also enjoyed crafts, food and fun.
The event was made even more successful by the charitable hearts of the Kids Cancer Foundation's many supporters and volunteers. The foundation wishes all the students a great first day of school.
The Kids Cancer Foundation is a nonprofit charity founded in 2001 with a mission to provide hope and support to local children and families battling childhood cancer and/or blood disorders. Learn more at www.kidscancersf.org.