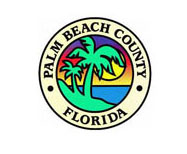 The Palm Beach County Water Utilities Department (PBCWUD) has been recognized for its operational excellence and reliable wastewater services. PBCWUD received two honors from the National Association of Clean Water Agencies (NACWA), the leading association for public wastewater management in the United States.
The PBCWUD Western Region North Wastewater Treatment Facility achieved the prestigious Gold Award, signifying a momentous milestone as it ascends from its previous Silver Award status. PBCWUD also garnered a Gold Award for its Southern Region Water Reclamation Facility, renowned for maintaining impeccable permit compliance.
For the most up-to-date information concerning the Palm Beach County Water Utilities Department, visit www.pbcwater.com or follow @PBCWUD on Facebook, Twitter or Instagram.