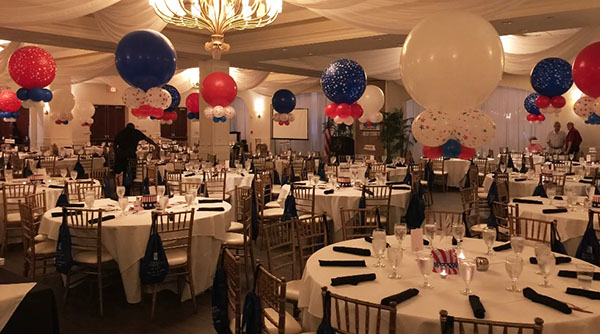 The Wellington Community Foundation is proud to extend a warm invitation to the community for the highly anticipated eighth annual Red, White & Blue Jeans Gala, themed "A Salute to Our Heroes."
The event will take place on Friday, Nov. 10 from 6:30 to 10 p.m. at the Wellington National Golf Club, located at 400 Binks Forest Drive in Wellington.
The Wellington Community Foundation is a charitable organization dedicated to enriching the lives of Wellington's veterans, seniors and children. Its mission is to support and enhance their quality of life, and in doing so, "Build a Stronger Community."
"Your support has a profound effect on the lives of those we serve, and we invite you to join us for this special evening as we honor our heroes and continue to strengthen our community," WCF Chair Barry Manning said.
The entire community is invited to join in this special evening. You can purchase tickets on the foundation web site for $100 per person, including a cocktail hour, dinner and dancing. VIP tables of eight are $1,250, and sponsorship packages are available. Visit www.wellingtoncommunityfoundation.org to learn more.
The support of its donors has been instrumental in the continued success of the Wellington Community Foundation, which extends its heartfelt gratitude to all those who support its mission of helping Wellington's seniors, children and veterans in need.
"Without your unwavering commitment, our mission would not be possible," Manning said. "We look forward to celebrating our heroes and making a meaningful impact within the Wellington community together."
For more information about the Wellington Community Foundation, visit online at www.wellingtoncommunityfoundation.org.