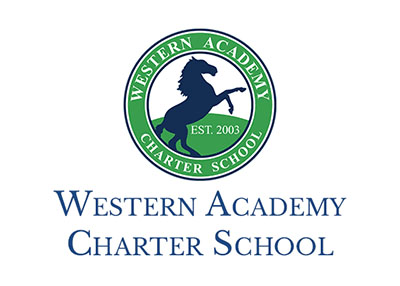 Western Academy Charter School, which opened its doors on a new, 62,000-square-foot educational campus in August last year, recently announced that it has received a renewal of its charter contract for 15 years from the School District of Palm Beach County.
Receiving a 15-year charter renewal is a demonstration of the strong student outcomes produced by Western Academy over the last 20 years and the community's faith in its ability to continue to provide a high-quality education to students for years to come.
A charter renewal for 15 years is reserved only for the highest quality charter schools in the State of Florida. Western Academy has been a foundation in the community and the charter school of choice for parents and students for two decades. Students experience the school's whole child, multi-sensory approach to learning, with multiple STEAM tracks, featuring courses in computer coding, animation, 2D and 3D design, virtual simulation, gaming mechanics, engineering and robotics.
Enrollment has grown to 645 students. The school will continue to expand and bring its high-quality educational program to 785 students by 2026.
"We're honored and humbled to receive this charter renewal. We know we provide the best educational experience for our students, and we are proud to be able to deliver that to our community for the next 15 years and beyond," Western Academy Principal and CEO Tsiri Miller said.
The school continues to outperform other public schools in the region and earn recognition for positive student outcomes. Western Academy has been recognized as an A-rated school since 2006, a Florida School of Excellence since 2017, a Florida High Performing Charter School since 2011 and a Green School of Excellence since 2016.
Western Academy is among the highest scoring schools in Palm Beach County for all subjects every year, and 100 percent of the school's students graduate from high school.
Located in the Village of Royal Palm Beach, Western Academy Charter School currently serves 645 students in grades K-8 who reside in Wellington, Royal Palm Beach, Loxahatchee, western Lake Worth and Lantana.
Through a mission to equip all children with the skills necessary for success on both an educational and social level, Western Academy's award-winning academic program addresses the whole child through a multi-sensory approach to learning.
Interested families and community members are invited to learn more about Western Academy. For more information, visit www.westernacademycharter.com.