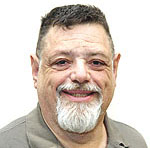 'I' ON CULTURE
Kenneth Branagh's A Haunting in Venice is the third in his series of Agatha Christie adaptations featuring himself as detective Hercule Poirot. Unfortunately, the movies seem to be weaker as he moves forward. The latest one is filled with all sorts of horror film clichés wrapped around some killings. Not horrible, just different. Cinematographer Haris Zambarloukos turns this into a "dark and stormy night" kind of pseudo horror tale that follows more than a few of those typical paths while masking a more mundane murder mystery.
The film takes place in Venice in 1947. Crime novelist Ariadne Oliver (Tina Fey), an old friend of Poirot's, asks him to join her for a Halloween party followed by a séance at a "said to be haunted" palazzo. That sounds scenic, but almost all the film was done in England and takes place indoors. The house is owned by Rowena Drake (Kelly Reilly), whose daughter has recently committed suicide (or maybe been murdered), and she will have noted psychic Joyce Reynolds (Michelle Yeoh) there to contact her daughter. There are, of course, many other strange folks there as well.
This is typical with the Christie novels and why they work so well on screen. But characters need to be vivid, and the ones here do not qualify. Once Hollywood did these so well. Recently, things have gone downhill. The 1974 version of "Orient Express" had Albert Finney, Richard Widmark, Ingrid Bergman, Sean Connery, Vanessa Redgrave, Lauren Bacall, Wendy Hiller and more. The 2017 version had Branagh, Johnny Depp, Penelope Cruz, Leslie Odom Jr., Daisy Ridley, Michelle Pfeiffer and Judi Dench. Come on. Widmark was one of the great villains, Depp just a bit of sleaze. Bergman vs. Cruz? Connery vs. Odom Jr.? And so forth. And for Murder on the Nile, there were a handful of the well-known. Here, aside from Branagh, Fey and maybe Yeoh, they are barely known and tend to fade.
As a result, the film is far more genre driven than star driven. The palazzo, seen almost entirely from the inside at night, is a great Gothic horror set. Doors slam, there are interesting passageways, a tropical bird squawks. The camera uses strange angles to ensure that the audience is off-balance. A lot of the dialogue is meaningless. And some of the characters are not what they appear to be, but it takes a long while to figure it out. And if the plot keeps shifting, what difference does it make? We still have the long, suspenseful waits as the camera focuses on a dripping faucet that has little to do with the story.
The characters seem to have little relevance to the actual plot. They serve as confusing and confounding issues while, in some cases, having nothing at all to do with the action. There is a former nun acting as housekeeper (Camille Cottin) who has been involved with battles against witchcraft and is also terrible at her job. There is an American bounder (Kyle Allen) who once chased the young dead girl, then gave her up because her family was not rich enough. Then there is a doctor (Jamie Dornan), greatly damaged by PTSD, and his precocious son (Jude Hill). And a couple of others.
A major problem comes from the fact that too many of the characters clearly have no reason at all for killing the young woman earlier. And a lot of the action seems designed to let them act out their own issues. There is usually a feeling of cleansing when the villain is unmasked. But here there is none of that.
A lot of the plot seems to almost have been made up to fill time. Although ostensibly taken from Christie's story "Hallowe'en Party," the plot is completely different. The answer to the original question of murder turns out to be mundane, and most of the rest based on error.
The acting is pretty good. I particularly like young Mr. Hill, who often seemed to be the only adult around despite his single digit age. And Fey stole a few scenes. Most of the rest, however, just blurred together.
I was disappointed. Even the big unmasking seemed anti-climactic. If you are a big Agatha Christie fan or like this general mode, I guess the film is for you, but not for many others.