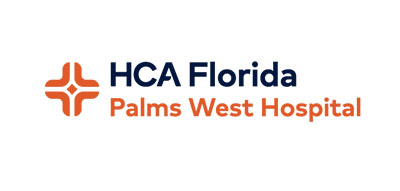 In honor of Breast Cancer Awareness Month, HCA Florida Palms West Hospital is hosting breast health and breast cancer-focused events and an open house at its Breast Center.
Board-certified surgeon Dr. James J. Goad will be leading a discussion on breast health and cancer treatment at the Wellington Community Center on Monday, Oct. 16 at noon. Lunch will be served during this informative discussion, and attendees are encouraged to ask questions.
The HCA Florida Palms West Hospital Breast Center will open its doors for its annual open house on Tuesday, Oct. 17 from 5:30 to 7:30 p.m. Guests can tour the facility while learning about the state-of-the-art technology available for both mammography and bone density screenings while shopping with local vendors.
Pelvic floor therapist Megan Barrett will also be available to discuss the therapies she offers to women. Hors d'oeuvres and wine samples from Scout & Cellar Clean Crafted Wine will be served during the free event. The Breast Center is located at 12989 Southern Blvd., Suite 104, on the hospital's campus.
Board-certified breast radiologist Dr. Dianne Georgian-Smith will be leading a discussion on the advancements in breast cancer detection and treatment during a Lunch and Learn on Wednesday, Oct. 25 from noon to 1 p.m. at Palms West Hospital, located at 13001 Southern Blvd. Space is limited, so attendees must register at www.palmswesthospital.com and selecting "Classes and Events."
Annual mammograms remain the gold standard for the detection of breast cancer and can be scheduled at www.palmswesthospital.com.