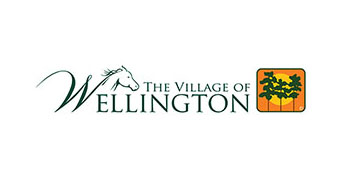 Wellington recently announced that it has been awarded the Certified Autism Center (CAC) designation by the International Board of Credentialing and Continuing Education Standards (IBCCES).
This designation acknowledges Wellington's commitment to fostering a more inclusive and welcoming environment for community members and visitors, especially those with sensory needs or sensitivities, and individuals on the autism spectrum. To achieve this designation, Wellington has trained at least 80 percent of designated staff to effectively communicate and respond to the unique needs of these individuals and their families.
The CAC designation is awarded to organizations that have successfully completed a comprehensive training and certification process aimed at better understanding and serving autistic and sensory-sensitive individuals. Several Wellington departments have participated in this initiative, including Parks & Recreation, Code Compliance, Customer Service, Cultural Programs & Facilities and Human Resources. Human Resources staff have been recognized as Certified Neurodiversity Professionals (CNPs) as part of this credentialing program.
"Every day, we strive to make Wellington an inclusive, welcoming and equitable place for people. I'm proud of the work our staff has done to be trained to better understand and serve members of our community. We are excited to continue expanding our offerings and options to serve Wellington's diverse population," Village Manager Jim Barnes said.
In addition to earning the CAC designation, Wellington's commitment to inclusivity extends to various programming, events and services tailored to sensory-sensitive individuals. Many Wellington staff members are certified through KultureCity, an organization dedicated to ensuring the inclusion of all guests, regardless of the event they are attending.
At events such as the Fourth of July celebration and Fall Festival, designated "KultureCity" areas provide quieter and more secure environments for those who need them. Sensory bags filled with items to reduce sensory overload are made available at no extra cost. Furthermore, autism-friendly/sensory-friendly inflatables, specially designed for a more accessible experience, are featured during events. These inflatables are staffed by trained professionals who have undergone autism-centered training to enhance understanding and sensitivity. An ultra-quiet generator is used to accommodate those with noise sensitivities.
Wellington also has accessible parks, with Scott's Place Barrier-Free Playground being a standout example. This playground is designed to cater to the needs of both able-bodied and disabled children, featuring accessible equipment, sensory items, shades, slides, swings and wheelchair ramps.
Annually, in collaboration with the Palm Beach County Sheriff's Office and the FAU Center for Autism and Related Disabilities, Wellington hosts the annual "A Day for Autism" event. This event is aimed at building a crucial relationship between law enforcement and the autism community, offering a variety of family-friendly activities.
To further demonstrate its support for the autism community, Wellington has officially declared April each year as "National Autism Acceptance Month."