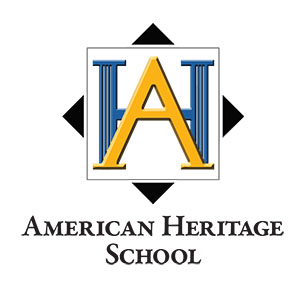 American Heritage Schools, the top-ranked PK3 through 12 college preparatory school, invites educators from throughout the country to its virtual "Job Fair and Free Continuing Education" on Tuesday, Nov. 14 at 7 p.m. From the convenience of their homes, attendees will learn about job opportunities and the benefits of teaching at American Heritage Schools' Broward and Palm Beach campuses.
Viewers will hear directly from the American Heritage Schools President Dr. Douglas Laurie about how the schools' mentoring program supports educators in their professional growth. They will also earn 1.5 hours of continuing education credit offered by the Association of Independent Schools of Florida (AISF) by attending a transformative webinar featuring guest speaker Weston Kieschnick, an award-winning educator, best-selling author, coach and TEDx speaker renowned for his mantra, "Technology is awesome. Teachers are better." Using his vast coaching experience worldwide, Kieschnick will show how effective teaching and technology come together to create dynamic, blended learning settings.
Kieschnick is the author of "The Educator's ATLAS, Bold School, Breaking Bold," co-author of "The Learning Transformation: A Guide to Blended Learning for Administrators" and the creator and host of "Teaching Keating," one of the most downloaded podcasts for educators and parents on iTunes.
American Heritage Schools is a leader in private education, academic excellence and innovation. With two 40-acre campuses, one in Broward County and one in Palm Beach County, they serve more than 4,800 students in grades Pre-K 3 through 12. American Heritage was recently named the No. 1 Private School for academic success with the highest number of National Merit Scholars of all private schools in the nation. For over 55 years, American Heritage Schools' mission of knowledge, integrity and compassion through developing the full potential of each child to be an active, intelligent, creative and contributing member of society.
Date/Time: Tuesday, Nov. 14 at 7 p.m. ET
7-7:30 p.m. ET: Virtual Job Fair: Learn About the Opportunities and Benefits of Teaching at American Heritage Schools
7:30-8:20 p.m. ET: Continued Education Webinar: "Go Forth and Be Bold: Educating for the Future" with Weston Kieschnick
8:20-8:30 p.m. ET: Q&A
Where: Virtual via Zoom. Attendees may watch from the convenience of their homes.
American Heritage Schools' virtual "Job Fair and Continuing Education" event is free to attend. For more information about the event and registration, visit https://ahschool.info/NovJobFair.
For more information about American Heritage Schools' open positions, visit https://www.ahschool.com/careers-at-ahs.