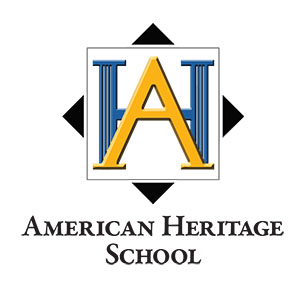 American Heritage Schools, a nationally ranked private, nonsectarian and co-educational college preparatory day school, recently announced that its Broward campus was named No. 1 Private K-12 School in Florida, according to Niche.com. Its Palm Beach campus was ranked as the No. 1 Private School in Palm Beach County for the sixth consecutive year.
Niche is the market leader in connecting colleges and schools with students and families. The Niche 2024 Best Private High Schools ranking is based on a rigorous analysis of key statistics and millions of reviews from students and parents. Some ranking factors include SAT/ACT scores, the quality of colleges students consider, student-to-teacher ratio, private school ratings and more.
"I am incredibly proud of our dedicated educators, motivated students and supportive community for consistently achieving excellence," said Leslie Laurie Wood, vice president at American Heritage. "With both of our campuses being ranked as top private schools, it is a true testament to our unwavering commitment to providing a world-class education. These rankings not only reflect our past successes but also ignite our passion to continue raising the bar for the future. Together, we celebrate this remarkable milestone and look forward to many more years of educational excellence."
American Heritage Schools' Palm Beach campus received No. 1 ranks in three categories: No. 1 Private K-12 School in Palm Beach County, No. 1 Private High School Palm Beach County and No. 1 College Prep Private High School Palm Beach County.
With in-depth profiles on every school and college in America, Niche aims to help millions of students and families find and enroll in the right school for them. Niche's platform, data and services help thousands of schools, school districts and communities recruit and enroll best-fit students.
American Heritage's campuses consist of investigative science labs facilitated by Ph.D. research scientists, engineering and robotics labs, mock courtrooms, media centers and computer labs, an outdoor butterfly garden for environmental education, a center for the arts, sports fields and quiet courtyards. For more information, visit www.ahschool.com/ranked-number1-school-2024.