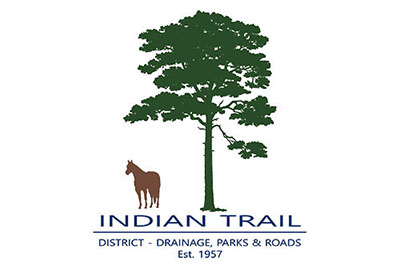 The City of Westlake is booming but a suit filed by its largest property owner and developer against a neighboring government appears to be a bust.
Circuit Judge Richard L. Oftedal issued a partial judgment Oct. 16 ruling that Minto Communities USA and the Seminole Improvement District (SID) have no inherent right to access Indian Trail Improvement District roads, and if they wish to do so, they must seek a permit from ITID and pay "a reasonable fee."
ITID Attorney J. Michael Burman said that fee could be as much as $20 million and called the decision a "home run" for the district.
Kenneth Cassel, who manages both Westlake and SID, said, "From my perspective, I was surprised by the ruling."
ITID Executive Director Burgess Hanson declined to comment on the ruling, while ITID Vice President Betty Argue said, "I'm very happy with the judge's ruling," but declined further comment.
John Carter, the Minto senior vice president in charge of the Westlake project, said Wednesday, "Minto remains confident in the merits of our case and will continue to pursue all options available."
Palm Beach County Commissioner Sara Baxter, whose district includes both communities, said she does not see the ruling as a big win for ITID.
"The district already has spent something like $1.8 million on this lawsuit," she said. "I think it's a waste of taxpayer money, and in the end, it's not going to go ITID's way."
Baxter said she believes a majority of the ITID board wants to settle the suit and move on; and that a better solution would be to work with Minto to identify other options.
ITID has made efforts to settle the suit, Burman said, but Minto-SID have displayed a "no-compromise" attitude and offered no alternatives.
He added that his firm — Reid Burman Lebedeker Xenick Pepin of West Palm Beach — has, indeed, been paid a lot of money for handling a very complex lawsuit, but that ITID has been billed at a discounted rate as a government entity.
Baxter said getting 60th Street North paved and connected from 140th Avenue North to Seminole Pratt Whitney Road just north of Westlake is among the top priorities she'll be pushing at a Nov. 28 Palm Beach County Commission workshop on roads. "60th Street has to go through," she said.
The City of Westlake, which is not a party to the lawsuit, was incorporated in 2016 and since has become one of the fastest-growing municipalities in Florida. Minto and SID sued in 2020 for the right to connect to 140th Avenue North via what is presently a dirt lane across a narrow canal south of Western Pines Middle School. That would create east-west access for Westlake's residents along Persimmon Blvd. all the way to State Road 7.
ITID barricaded the access point and Westlake currently has no east-west connection. Its only major road access is north-south via Seminole Pratt Whitney Road.
"ITID's roads are clearly public roads, and the general public is entitled to use such roads," Minto's complaint stated.
In 2020, ITID countersued, pointing out that construction and maintenance of its roads is exclusively paid for by district residents — receiving no federal, state or county funds.
ITID's countersuit claims that the use of its roads by thousands of Westlake residents and many construction vehicles would put excessive stress on those roads, forcing ITID residents to bear an unfair burden in maintaining and/or expanding the roads, especially Persimmon.
If Minto fails to create an east-west connection for the development, it could owe the county as much as $18 million under a proportionate share agreement it entered into with the county when Westlake was approved, according to ITID's suit.
Burman said he was not surprised by the judge's ruling, though he expects Minto-SID to appeal once the final judgment is entered.
"Minto never gave my clients a fair shake," he said. "You can't drop a city down into a rural area and expect surrounding residents to pay for it… Many of them bought [in ITID] for the rural, equestrian community. They're entitled to that lifestyle."
The lack of east-west access — especially to schools just outside Westlake — forcing some parents to drive miles out of the way, has been a thorn in the side of residents from the start, though it has not slowed the community's growth.
Buildout of its 4,554 homes originally was not expected by Minto planners until 2036 or later. But if Westlake homes sales continue at the current rate, Cassel estimates buildout could be reached by 2026.
"The partial summary judgment issued by the court will have no impact on the ongoing development or success of Westlake," Mike Belmont, president of Minto Communities USA, said in a prepared statement. "In fact, we anticipate Westlake will continue forward as one of the top-selling master-planned communities in the United States."