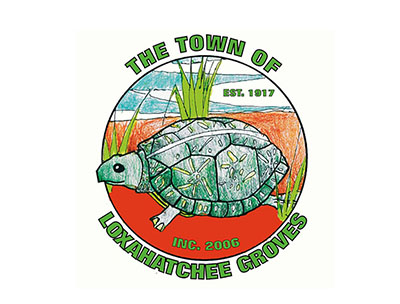 Rules regarding recreational vehicles in the Town of Loxahatchee Groves will remain unchanged, at least for now, after an updated ordinance did not get the necessary support at a Monday, Oct. 23 special meeting of the Loxahatchee Groves Town Council.
As a land use change, the ordinance needed a four-vote supermajority for final approval. The 3-2 vote in favor of approval was not enough for the new proposed rules to take effect. Councilwomen Phillis Maniglia and Marge Herzog were the dissenting votes.
The decision, after months of community workshops and council discussion on the issue, comes as the new equestrian season is about to begin. Many of the RVs on Loxahatchee Groves properties are used by seasonal equestrians and equestrian staff.
The town passed its first RV ordinance in 2020, but several problems have come up, mostly regarding compliance and enforcement. The general opinion is that some changes are necessary. However, there is disagreement about what those changes should be.
Town Manager Francine Ramaglia explained that very few people registered, and enforcement has been difficult.
"Code enforcement was used to remove the most egregious offenders," she said. "We had properties that had many more than four; some up to 15. We do recognize it is a problem. This ordinance is not intended to allow those types of problems. It was intended to try to address some of the existing situations that we have."
The changes would have streamlined the registration process and lowered the fee, in an attempt to gain more compliance. It also allowed one RV on properties over five acres to be used year-round as a guest cottage on properties that do not have a permanent guest cottage. This was added at the request of residents during workshop sessions. Currently, RVs can only be used for storage year-round. All other uses are seasonal.
Current limitations forbid seasonal RVs on parcels less than one acre and allow one RV on parcels between one and two acres, two RVs on parcels between two and 10 acres, and up to four RVs on parcels of 10 acres or more.
The biggest area of contention with the proposed new ordinance was a decision to lower the four RV threshold to properties greater than 4.9 acres.
"This has nothing to do with agriculture and everything to do with greed," said Councilwoman Phillis Maniglia regarding allowing four RVs on five-acre parcels. "If we do this, we will have a heck of a time reversing this."
She suggested keeping the rules as they are and making smaller tweaks for next season. "This is not a little thing," Maniglia said. "This is going to ruin Loxahatchee Groves."
Vice Mayor Robert Shorr supported the changes.
"We are trying to modify the existing program so it is more enforceable," he said, noting that a number of public meetings were held on the issue. "We tried to understand why the existing ordinance didn't work. The problem hasn't gone away, and we have more equestrians now than ever."
Shorr said the changes would allow for better, stronger enforcement.
"We need to create an ordinance that allows them to do what they have to do, but at the same time creates rules," he said. "They have to register with the town. Every single RV needs to be registered with the town, with the exception of storage RVs."
Councilwoman Marianne Miles said that the current ordinance failed because no one agreed to get the permit. She objected to the "false rumors and accusations" on the issue.
"We are trying to come up with rules and regulations to meet the needs that we have," she said. "Every property in town is not going to have the maximum of four RVs. That is certainly not the case."
The most important part is to gain compliance, she said.
"We need to put something up that is doable," Miles said. "And if people don't come in, we will hit them hard."
Councilwoman Marge Herzog was concerned with the number of RVs being proposed.
"I don't think I would like to be surrounded by five-acre lots that have four RVs," she said. "I think we need to go back to the two… There are a lot of adjustments that need to be done to this document, so I am not in favor of it."
Mayor Laura Danowski said that the changes were not perfect, but they were a step in the right direction.
"We have a need to take the two dysfunctional sets of rules that we had in the past and modify them," she said. "That is exactly what we tried to do, via the workshops and via resident input."
Danowski supported approving the changes, and then review them at the end of the season and improve them for the future.
Public comment at the meeting was against approving the current draft of the ordinance, although there was some support shown for the change that allows a year-round RV as a guest cottage.
The RV table presented with the proposed ordinance at the start of the meeting would have allowed one annual RV on agricultural property without a principal dwelling unit for a caretaker's quarters, and one on homesteaded property without a guest cottage to be used as a guest cottage, both only on properties of five acres or more. Some properties would also be allowed two unoccupied RVs for storage purposes only. The rest of the table was for seasonal RVs for six months, allowing two on properties from one acre to 4.9 acres and four on properties over 4.9 acres.
When it became clear that there were only three votes for the ordinance as written, Shorr questioned Town Attorney Glen Torcivia about why four votes are required. He explained that the supermajority is needed because it is considered a land use change.
There was then a discussion about different ways of changing the numbers in the table to make them more acceptable to those who did not support it.
Maniglia objected to another attempt to change the table.
"This is too much to do on the night of the second reading," she said, adding that she favored only one RV for storage and two seasonal RVs only per property. "I think four RVs is like a trailer park."
In the end, several votes on different variations all ended with 3-2 votes, which was not enough to approve the second reading of the ordinance.
"I think that the whole ordinance needs to be reworked. There are too many parts of it that I can't support," Herzog said.
Shorr noted that the town's existing RV ordinance will remain in effect.
"People will use it, and I'm not sure we will like the outcome," he said.