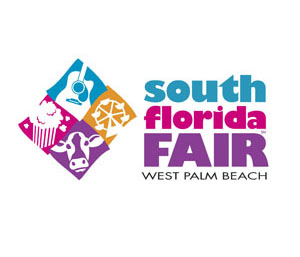 For four days only, from Nov. 2-5, the South Florida Fair is offering a free Gold Access Pass with the purchase of an advance discount ride voucher for the 2024 fair, which will be held Jan. 12-28.
The ride voucher costs $25 and is good for one ride wristband or 30 ride tickets for any one day of the fair. The promotion is online only at www.southfloridafair.com/powerofgold. Gold Access allows pass holders to move to the front of the ride lines on any one fair day. The normal cost of the pass at the gate is $12 Monday to Thursday and $20 Friday, Saturday, Sunday and MLK Day, so the savings are considerable. During this limited promotion, advance admission tickets also will be available for purchase for $10. Kids 10 and under are admitted free.
Once the Power of Gold Flash Sale ends, ride vouchers will continue to sell for $25 in advance, and once the fair opens, the price is $30 Monday through Friday, and $45 Saturday and Sunday at the gate. For more information, call the fair's box office at (561) 790-5225 or customer service at (561) 793-0333.
The fair's 2024 theme is "Dive Into The Fun." Highlights will include an immersive experience that will make guests feel like they're walking on a sea floor; a sea lion splash show; a dueling pirates high dive comedy show; an exhibit titled "Our Changing Climate: Sea Level Rise" from the Florida Museum; a live shark encounter show; and an "Ice in Paradise" skating show. Learn more at www.southfloridafair.com.