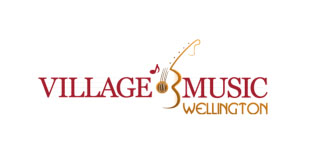 Village Music Wellington has been honored by the Guide to Florida for the outstanding success of its music school and instructional staff.
Established in 2012, Village Music is the only music center of its kind in the State of Florida, and one of only a handful in the United States, to incorporate all the following business segments: music school, music retail store, instrument repair shop and live music venue.
The music school maintains a current roster of 250-plus students taking lessons on a weekly basis in eight soundproof lesson rooms. Lessons are taught by a staff of 17 instructors, all of whom hold degrees in music, with most holding master's degrees. Further programs offered in addition to lessons include audition training for local schools of the arts, rock camps, weekly open mics, guitar ensembles, a holiday chorus and more.
The store is a full-service retail music shop offering instruments of all types, accessories, PA systems and pro audio gear. The store supports Village Music students in all their instrument and accessory needs, both at beginner and upgrade levels, as well as amateur to professional musicians in Wellington and the surrounding areas.
The VM Café has been described as the "hub of vibe" in Wellington. Live music events are offered three to four evenings per week. The café offers an extensive wine and craft beer selection, along with an artisan food menu. Also offered in the café on an ongoing basis are band camps, songwriter workshops, poetry evenings and open mic nights.
In 2014, Village Music Wellington was conferred the prestigious award Best New Music Dealer in the U.S. by the national trade publication, Music and Sound Retailer.
The Best of Florida is an accolade that seeks to celebrate businesses for providing high-quality services to their communities. Since 1996, the Guide to Florida has identified companies they believe have achieved exceptional success in their business category. These are companies that enhance the positive image of small business through service to their customers and communities.