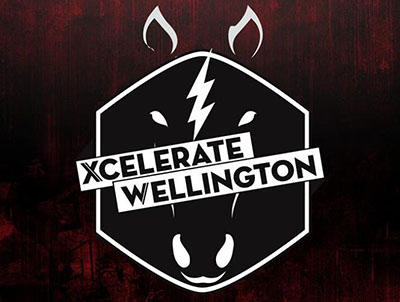 Are you an entrepreneur? Would $10,000 take your business to the next level? If so, apply now to take part in Xcelerate Wellington 2.0.
The Young Professionals of Wellington's Xcelerate Wellington program is accepting applications until Dec. 22 for its Shark Tank-style business competition offering up to $10,000 in cash and prizes.
"If $10,000 is significant enough to take your business to the next level, apply now," YPOW Vice President Monica Van Tassel said. "If having exposure to a broader community of entrepreneurs in Wellington is important to you, apply now."
Exposing a fledgling company to the right people, she explained, is about numbers: The more practice you get, the better you get at sharing what your company is and what you're trying to do. Xcelerate Wellington is an avenue for practice, experience, connections and more as companies compete for the $10,000 grant.
Committee Chair Van Tassel is spearheading the program along with committee members Ryan Mishkin, John Bowers, Dan Abbate, Noam Weiss and Gabie Ervesun. They are looking forward to learning about the companies that have applied and will be applying before the deadline.
"Last year, it was a private event," Van Tassel said. "This year, we decided to make it a community event and open it up."
During the live, two-hour public event, Van Tassel explained, the companies picked as finalists will present their businesses to a panel of four judges. There will be a new award, and a discussion focusing on the lessons that can be learned through failure.
"What we really learned last year was that Wellington indeed embodied the spirit of entrepreneurism, as we suspected, and I feel like there is the appetite within the community to have that conversation brought into it. That's what we're looking to do," she said.
Each applicant is being asked to submit a pitch video, which is new for Xcelerate Wellington 2.0. Additionally, a "Home Grown: Local Choice Reward" will be granted to an eligible company. That award is specifically to recognize a Wellington-based company.
"It's important again to bring the conversation of entrepreneurism into Wellington," Van Tassel said, noting that there is a growing entrepreneurship movement in the area.
To participate, businesses must register and complete the application process. Companies outside of Wellington are welcome to participate, but they are asked to think creatively about their economic impact on Wellington.
Finalists will be announced in early January, and shortly afterward, there will be a live event in front of the judges, who will determine the winner.
Last year's judges — Mark Bellissimo, Jeff Brown, Martin Hill and Robbin Lee — are returning to lend their expertise to this next set of entrepreneurs.
Bellissimo is the managing partner and largest shareholder of Wellington Equestrian Partners LLC, which recently has grown to include the Wanderers Club and the International Polo Club Palm Beach, in addition to the Palm Beach International Equestrian Center, the Winter Equestrian Festival and the Global Dressage Festival.
Brown, entrepreneur in residence at Florida International University, is an angel investor, serial entrepreneur founder of the Fourth Estate Public Benefit Group and a past director of the Gulf Coast Venture Capital Association.
Hill appeared on ABC's Shark Tank with his invention, Beebo, to help feed small children, and received a $200,000 investment from two of the "sharks" on the show.
Lee, CEO of Wellington Regional Medical Center, focuses on academic and community-based healthcare organizations.
YPOW has kept in touch with many of the competitors from the first Xcelerate Wellington and has followed their progress over the past year.
Jinglz, a social media platform connecting advertisers to consumers and consumers to friends, has launched, received local television coverage, is now a live app, and is seeking financing for marketing its product and obtaining users.
Energy Bionics, which focuses on charging smartphones and tablets with renewable energy, was one of three national winners at a Fort Lauderdale startup expo, participated in a federal accelerator program and has partnered with Florida Atlantic University for research utilizing solar energy.
Van Tassel is looking forward to Xcelerate Wellington 2.0 and to bringing Wellington to the front of the entrepreneur/small business conversation.
The presenting sponsor, Equestrian Sport Productions, is returning. Additional sponsorship and strategic partner positions are available.
YPOW is partnering with SCORE and Paragon, as well as other local mentors and coaches, to bring support to the participating entrepreneurs, and has reached out to the local startup community to find entrepreneurs who might be interested.
For more information, and to view the application, visit www.xceleratewellington.com.