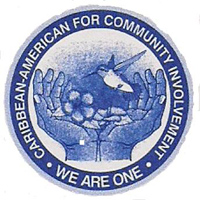 Cultural Diversity Day is back for the eighth year. It is set for Saturday, May 12 from 1 p.m. to sundown at Veterans Park in Royal Palm Beach.
Cultural Diversity Day was originated by Caribbean-Americans for Community Involvement (CAFCI).
"We felt that our community needed a diverse view of their residents, and this would help bring us together," CAFCI Cultural Director Elet Cyris said. "It has grown over the years. We do this by music, dance, food and displays."
Cyris said there is a focus on children's activities and that this year's attractions for the young people include a Peruvian jeweler who will work with children in the art tent to craft their own pieces.
"It's really to introduce and keep our community together," Cyris said.
Entertainment will include a youth dance group from Ecuador. "They were with us last year, and they are great performers," she said.
Other entertainers include the Diamond Dance and Cheer Group of Wellington, along with groups from Haiti, Trinidad, Jamaica, Santo Domingo and Spain. A strolling mariachi band will also play.
The event is free and open to the public, and families are encouraged to come and relax on the lawn, Royal Palm Beach Cultural Events Coordinator Carlos Morales said.
"We're going to have plenty of music, dance, food, different displays," Morales said. "There's going to be people playing dominoes under the pavilions, and pretty much just a good old event. Bring your chairs, blankets, tents, have a good time and we'll have different food from different cultures."
About 20 vendors will have food for sale, including Jamaican jerk chicken, barbecue, Italian, Indian and, for dessert, Italian ice.
"It's an event for all different, diverse heritages," Morales said.
Ethnic diversity will be on display side by side with more domestic varieties such as square dancing.
"We'll have a DJ there who will be playing all kinds of music," he said.
Veterans Park is on Royal Palm Beach Blvd. just south of Okeechobee Blvd. For more information, call the Cultural Center at (561) 790-5149 or visit www.cafci.org.