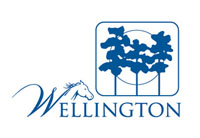 The Wellington Village Council postponed a decision Tuesday on a zoning text amendment that would allow the expansion of a senior care facility in a residential neighborhood.
Wellington Elder Care, which operates an assisted-living home on Lily Court, requested that the council change its zoning text to allow for a congregate living facility with up to 21 residents.
However, several council members were concerned that allowing an expanded facility could set a worrisome precedent.
"I think we set a very dangerous precedent on this council to approve a zoning text amendment that is, for all intents and purposes, specifically for one property," Vice Mayor Howard Coates said.
Last April, the council approved a development order amendment to allow the use of a congregate living facility with 14 residents. But one year later, Wellington Elder Care now has a waiting list of people trying to get in.
"The request is to allow a new type of congregate living facility," Planning & Zoning Manager David Flinchum explained. "This request is for senior housing, specifically 65 years of age or older. They are currently operating at their maximum capacity of 14 residents. They are here tonight asking to have that increased up to 21."
Flinchum noted that senior housing facilities are subject to standards set by the Florida Agency for Health Care Administration.
Requirements for the new type of facility would include being located in a multi-family residential district on a lot of at least 11,500 square feet, that the entire lot be used for a senior housing facility and that no facilities be permitted in single-family communities. Additionally, any potential facility would have to be located within 3 miles of a full-service hospital.
Kim Glas-Castro, agent for owners Rosa and Ricardo Gutierrez, said that she thought that the change was important enough to be applied village-wide.
"It's not something just for Wellington Elder Care to seek a variance for," she said.
Glas-Castro pointed out that the facilities would be a conditional use and would have to come before the council, as well as meet Wellington's and AHCA's standards.
"These are residents who are capable of independent living, but they require some assistance," she said. "They are mobile. It's not a nursing home. It's a form of multi-family residence where you're renting a room and getting assistance in your daily activities."
Glas-Castro noted that Wellington needs facilities where residents can continue to stay in the village as they age, or where residents can bring parents or older relatives to live nearby.
"It's important that these types of residences stay in a residential neighborhood so they still feel homey," she said. "They don't take on that institutional feeling. It's also more affordable for the average resident."
Councilman John Greene said that he had visited the facility in person.
"I drove through the community," he said, "and in my opinion, this facility was probably the most well-maintained property on that block."
During public comment, neighbors and children of residents spoke favorably of the facility.
"My mother-in-law is there," David Samore said. "It's nice to have older family members nearby. It's so nice that oftentimes my wife has to drag me out of there. I feel like I'm in my own home."
During a passionate speech that brought her to tears, Sandra Samore told council members how glad she was to have her mother in the facility.
"I cannot take care of my elderly mother," she said. "I am so fortunate that the Gutierrez family is doing it for me."
Coates said that he was concerned not with the quality of care but with Wellington changing rules for one facility.
"You can say it's village-wide, but the reality is that this came down as the result of an applicant seeking to increase his profitability for his particular operation," Coates said. "It's not the intended consequences that you have to worry about — it's the unintended consequences."
Councilman Matt Whillhite echoed Coates' concerns. "We already have standards in place," he said. "Now we're starting to adjust them a lot to allow something specific."
But Councilwoman Anne Gerwig pointed out that changes in rules often come out of a need by one entity.
"Generally, when you're looking at an ordinance, it's driven by a need," she said. "The need is evident. This facility has a waiting list. If it wasn't an obvious need, it wouldn't have a waiting list."
Gerwig said she thought it was a good, affordable option for Wellington seniors.
"I think if the standards are met," she said, "and we agree this is enough space, it looks to me like this is a very good option for people to have. Having more residents, I presume, will help bring down cost."
Willhite said he'd like to have seen input from Wellington's senior community on the matter.
"I'm a little disheartened to hear that we didn't ask our seniors group or our senior advocate on staff," he said. "I think that would have been a beneficial thing. It would have helped me to know that they are the ones authoring this, that they are the ones approving this."
Willhite suggested bringing the item back for further discussion. "I think we have to put the issue off to come up with all of our stipulations to put in this ordinance before we support it," he said.
The council voted 3-2 to table the item, with Gerwig and Greene dissenting.