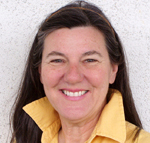 THE SONIC BOOMER
Just in time for your summer vacation, I am going to share my Top 5 Florida Travel Tips.
1. If traveling the length of the state, your choice of roadway could be important. The interstate is free, but Florida's Turnpike has better concrete barriers. This isn't important until someone in the oncoming lane falls asleep at the wheel. On the other hand, the turnpike has occasional plazas where you can buy food and gas, but you have nearly unlimited options if you take the interstate. Your decision is actually one of safety vs. convenience.
2. There are many natural points of interest throughout the state — the Keys are famous for deepwater fishing; the west coast has an abundance of shells, and the east coast is perfect for swimming. But it doesn't really matter which you choose because you will still be able to enjoy the other two as well — plus surfing, plus sailing, plus boating. Plus, plus, plus. The choice here is "Where to begin?"
3. Orlando. Orlando is where to begin if "controlled nature" is more your bag. If you prefer your fish hookless, Sea World is a good destination. If you want your shells pre-cleaned, Sea Shell City is a good choice. If you want to swim without battling the waves, any hotel pool will do. In Orlando, even surfing, sailing and boating are available — in a fantasy sort of way. The big factor to consider if choosing Orlando rests with your bank account. How much of a balance do you want left after your vacation is over?
4. Do you have little kids? If so, you may want to veer away from Orlando and more toward Winter Haven because Legoland opened there last October, too late for summer vacation 2011 but perfect for this year. The theme park has more than 60 rides and shows, including a double-decker carousel, an indoor/outdoor roller coaster, Miniland USA (home of Lego versions of the Kennedy Space Center, the Daytona Speedway, the White House and Las Vegas) and an accompanying water theme park (for a separate admission price). Choose this option to discover "It's a Small (Brick) World After All."
5. Food. Theme parks and beachside food huts offer a tempting array of greasy fried food, the scents of which tend to waft temptingly over the sand (or over the whirling teacups) just as everyone realizes they're hungry. There is something to be said for prepping healthful meals in advance, but this hardly sounds like a vacation for the one doing the prepping. Either buy prepackaged healthful snacks that won't wilt in the sun or do what I do — let the whole family eat random junk food until someone throws up. The hosing out of a teacup is my cue that it's time to seek out organic alternatives or at least some kind of vegetable. The latter choice offers an added bonus — by the time they've exited the teacups, the family is usually too weak to argue.
So there you have it — five important vacation decisions that can be made early on, before the nagging, whining, pleading, begging and puking begin. Have a wonderful time!