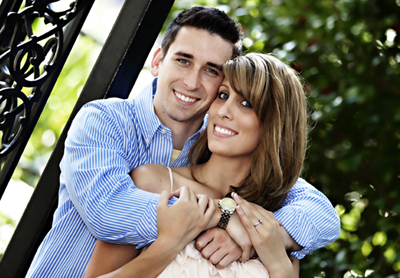 Joyce Kennedy of Valencia Lakes in Wimauma, Fla., has announced the engagement and upcoming wedding of her son, John F. Kennedy Jr., to Jaclyn Pereira, both of Orlando.
John is the son of Joyce Kennedy and the late Jack Kennedy, formerly of Wellington, and grandson of Grace Mantel and the late Gerald Mantel of Kings Point, Sun City Center, Fla. Jaclyn is the daughter of Debra King and Jack Pereira of Long Island, N.Y.
John and Jaclyn met their final year of college while attending the University of Central Florida in one of their financial classes. Their relationship blossomed from what was once a "funny thought" to one day be "John F. and Jackie Kennedy" to what will now become a reality on Oct. 7.
Upon graduation in 2009, John followed his passion to help people plan for their financial freedom by becoming an advisor with Mosaic Wealth Management Group in Winter Springs. Mosaic Wealth is a firm devoted to helping its clients focus on all aspects of wealth planning. Jaclyn also went into a similar field, and is now the finance director of Alpha EMC, a firm dedicated to environmental and energy solutions.
John proposed in a very special way. Staging a business meeting with the CEO and fellow co-workers in Jaclyn's office, John interrupted the meeting to take Jaclyn "out to lunch." While her boss was discussing the importance of family and loved ones, John began his speech, got down on one knee and to Jaclyn's surprise asked, "Jaclyn Leigh Pereira, will you marry me?"
The wedding date is Oct. 7, with a marital mass and reception to follow in the Orlando area.