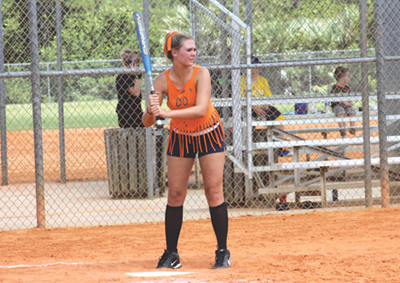 Friends, family and supporters of firefighter Chris Bradley joined in the War on Cancer Co-ed Softball Tournament on Friday and Saturday, July 20 and 21 at Acreage Community Park.
Dozens of softball teams came out to play and raise money. Bradley, a firefighter employed by the Greenacres Fire/Rescue Services Division, was diagnosed last year with stage 3 metastatic melanoma, which requires costly treatment.
Firefighters Against Melanoma is a group of fire service professionals, friends, family and community volunteers who have come together to assist Bradley and his family.
In addition to the tournament, vendors were on hand offering food, drinks and other items.
For more about Bradley, or to make a donation, visit www.firefightersagainstmelanoma.com.
Above: Courtney Dobkins of the Bad News Beers readies for the pitch.