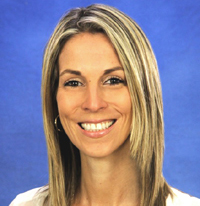 Nancy Marshall, president of the Arthur R. Marshall Foundation for the Everglades, has announced that Thais Piotrowski has been named to the nonprofit organization's board of directors.
"Thais Piotrowski brings nearly a decade of business experience to the Marshall Foundation, and her expertise in both wealth management and estate planning will be particularly invaluable as this growing and vital nonprofit organization approaches our 15th anniversary in 2013," Marshall said. "I am particularly pleased that both Thais and her husband, Matthew, have agreed to serve as official co-chairs of our seventh annual River of Grass Gala, which will be held on Dec. 8 at the Colony Hotel, Palm Beach."
Piotrowski is a private wealth advisor and certified financial planner for Ameriprise Financial. She is also licensed as a chartered retirement planning counselor and small business financial advisor. She has a bachelor's degree from the University of Florida and is a huge fan of the Gators. Growing up with two parents who have careers in agronomy, and being born and raised in Brazil, where nature is valued and cared for, she has a true appreciation for the Everglades and understands its importance to future generations.
For more information about the Marshall Foundation, call (561) 233-9004 or visit www.artmarshall.com.