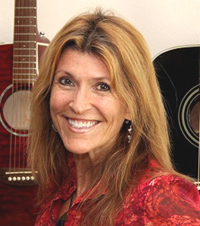 The Wellington Chamber of Commerce has announced that Monica Kallas has assumed the position of new member marketing and public relations director. Her duties include welcoming new members to the chamber and introducing them to the community.
Kallas graduated from the University of South Carolina with a bachelor's degree in business administration, majoring in marketing. Since that time she has successfully owned, operated and marketed several businesses such as a commercial photography shop, a five-star resort in Central Florida, a martial arts school, a real estate appraising company (where she was a state-certified residential real estate appraiser), a recording studio, and currently is owner and marketing specialist of SharpShooter Marketing Group. In between these projects, she also worked with a large advertising agency as an account representative for two large builders and a dance club on the Disney World grounds. While running businesses and raising two sons, Kallas has continued to attend accredited courses, seminars and classes relating to business, marketing, real estate and law.
Kallas is also co-chair of the Wellington Chamber of Commerce Small Business RoundTable, where she helps area businesses attain their business and financial goals via informative monthly sessions provided by speakers who are experts in their fields. "My goal is to provide attendees the latest tools and knowledge to utilize in their businesses immediately to improve their operations and meet their business goals," Kallas said.